How to Design A Porch Enclosure
But bugs and other outdoor elements can make it less enjoyable – this is why many people are choosing to enclose their porch. Enclosing your home's porch can add value to your home, offer a decent ROI on your investment, and allow you to enjoy many more benefits. Learn how to get started on your porch enclosure project to fully enjoy the outdoors this season.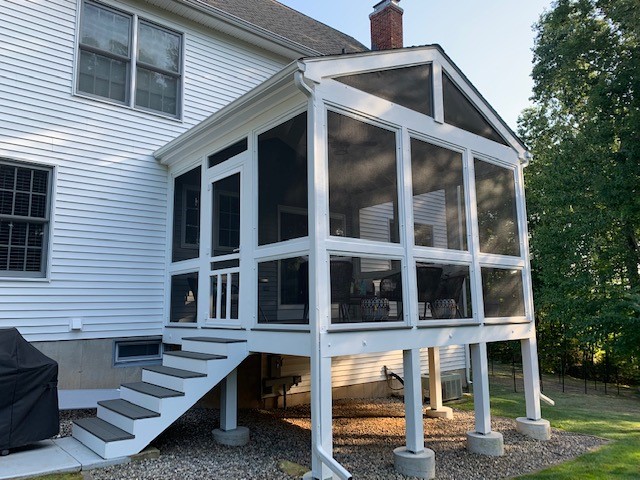 Set a Budget
Before you begin searching for porch enclosure panels or looking into porch screening systems, you should first set a budget. Determine a spending range as well as the non-negotiables of your enclosure. Keep these statistics in mind when determining your budget:
Most homeowners experience around a 75% return on investment when they enclose their porch.
The value of your home can increase by 4-6% with a screened porch.
A screened porch can make your home stand out to prospective buyers
How to Determine a Budget For the Most Value
There are several elements that can affect the expense of adding a screened porch. These include:
Size of porch
Cost of materials
Labor (if you hire a contractor)
Other amenities (lights, ceiling fan, speakers,heating, etc.)
Neighborhood Comps
Neighborhood comparable standards (also called neighborhood comps) can help you get a basic idea of where you need to cut back and where you can splurge: your porch will be compared to your neighbors if you are intending to eventually sell.
So, What Is a Realistic Budget?
A porch enclosure can cost anywhere from $500 up to $36,000 depending on the factors listed above (size, materials, etc.). Metro Screenworks offers a variety of materials and means for creating a high-quality enclosure. Screening materials on the lower end include many of our porch screening systems such as: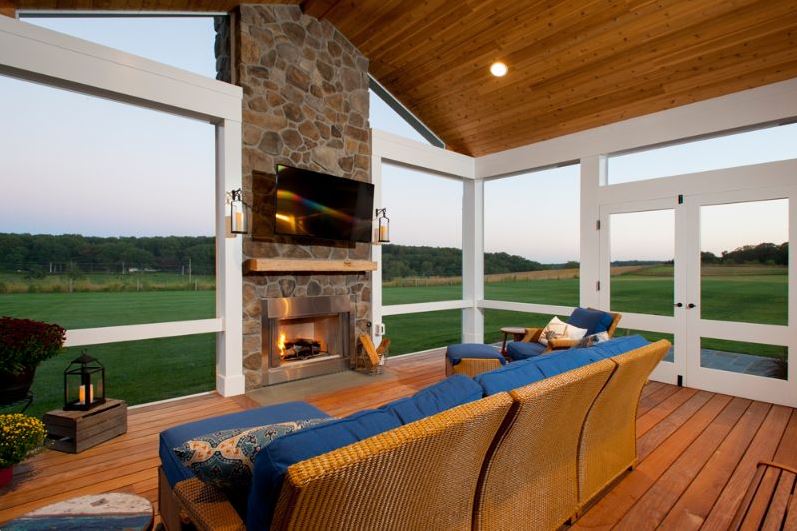 Those products that tend to fit higher budgets are:
However, for any purchase we offer financing options with Affirm to help make your home improvement dreams a reality. Subject to approval – see the possibilities when you shop our products and apply at checkout.
Determine the Purpose
Before you begin selecting materials or types of patio enclosures, it may be important to consider what purpose you would like that space to serve. Will it primarily be a space for outdoor relaxing or could it become an entertainment space, a home office, hobby room, kids play area, or other space. Thinking about what purpose you'd like your space to serve can help you determine:
Which products to choose for enclosing your space (some can allow you to enjoy your space all year long, while others are best for 2-3 seasons of the year)
What other amenities you need to install. If you install lights or heaters, you may need to hire an electrician.
Products Best For 2-3 Seasons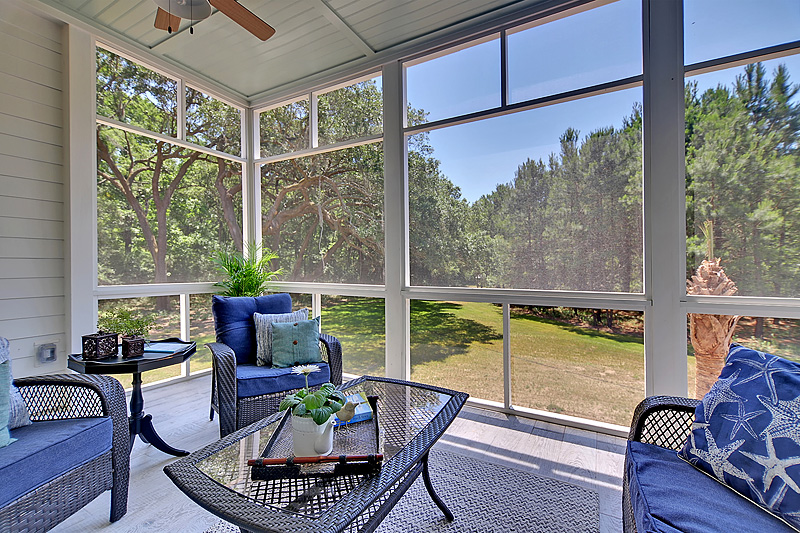 The climate of where you live as well as your comfort level will determine how many months out of the year you spend enjoying your outdoor living space. However, generally speaking, here is a good rule of thumb for choosing your materials:
Most of these systems can not be easily winterized and the screen will remained installed all year long.
Products Best for 3-4 Seasons
For those outdoor living space that you wish to use year-round, you will want to install products that can allow you to easily winterize your porch. For some climates, heaters and other creature comforts will need to be installed to make the space livable.
Scenix porch windows are the easiest porch enclosure product for winterization as it eliminates the need for it because you can switch between glass and screens all year. Porch screen panels can be replaced each year with tempered glass panels (we sell these too), and the Screen Block system allows you to keep the insect screen installed while you install insulating plastic to block the wet and cold.
Learn more about How to Create a 3-4 Season Sunroom, How to Winterize Your Porch, Tempered Glass Panels, and Scenix Porch Windows.
Explore the Possibilities
When it comes to patio enclosures, you can see that there are endless options. Before you decide what you would like (and what you may dislike), do a Google search, browse Pinterest and other lifestyle and home improvement sites, and see what other homeowners are doing with their outdoor living space. Research home trends and see what is a passing fad and what would make an ideal long-term investment. Knowing your options can help make the decision easy.
To see what the porch screening systems we offer look like installed and finished, shop each product. We have many photos of each product installed and often use submitted customer photos to show what the finished product might look like. Explore all of our porch enclosure systems here.
Decide If You DIY or Reach Out to a Professional
Determining if you will install the porch or if you will hire a contractor can also determine not only your budget but also the type of screening solution you choose. Many of our products are DIY friendly, come with complete instructions, and we have instructional videos on our website. Additionally, our screen experts are a phone call or email away so we can help you with issues you face with installation.
To determine if you would like to install your own enclosure or if you would like to hire someone, we have included the instructions of the porch screening systems we offer with each product. If you need further information, you can contact us.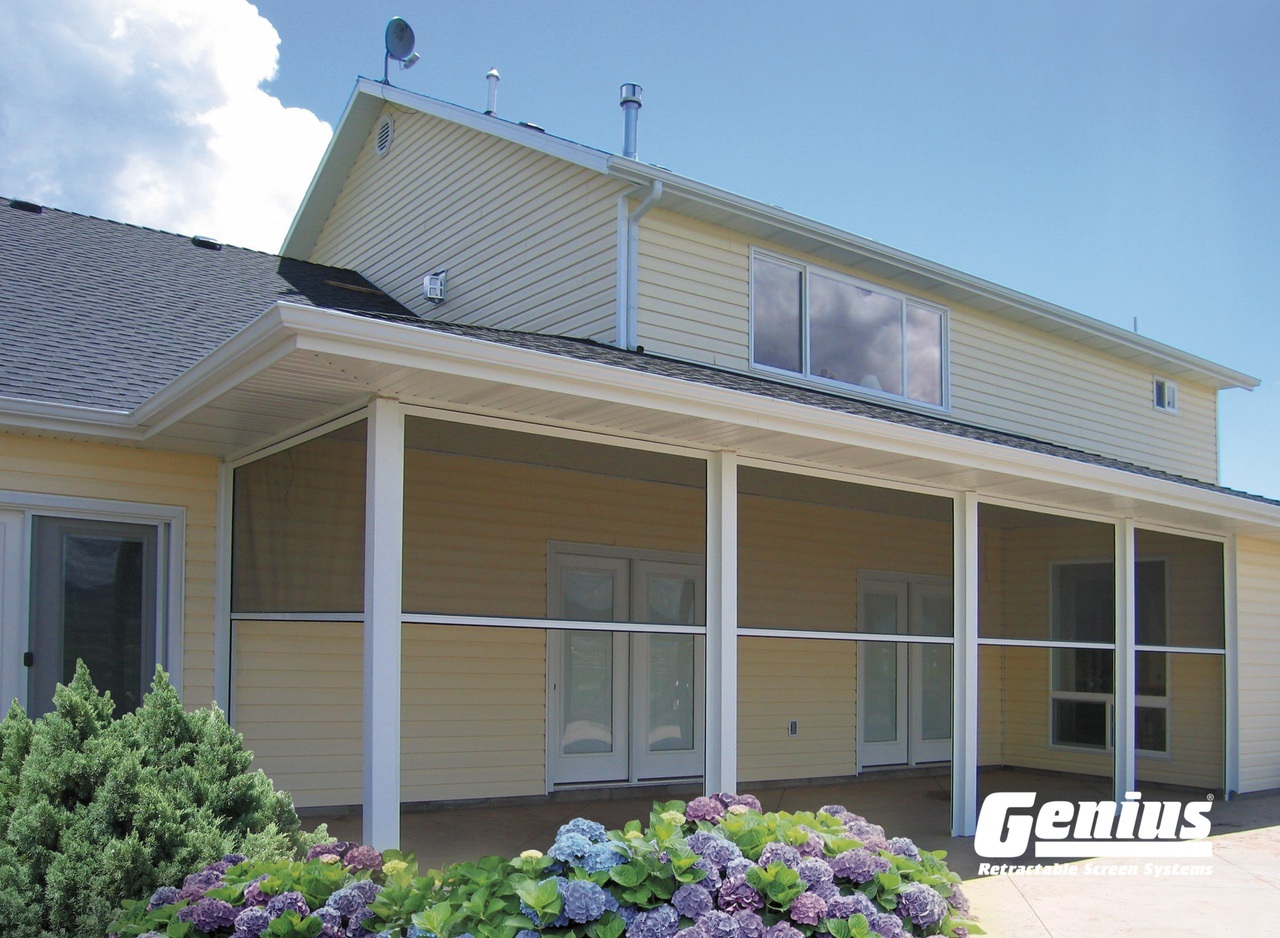 If You Decide to Hire . . .
First, ensure that the company you choose is reputable and reliable – check out online reviews, or talk to friends, family members, or neighbors who have had experience working with a company. Though contractors buy from us all the time, we suggest speaking with your contractor about the screening system you would like them to install before buying.
Get Your Order In!
Once you know what you need, we suggest getting in your order as soon as possible. Though we work tirelessly to ship every order, when the spring and summer rush hit, it may take more time to get your order to you. We don't want to delay your project so order as soon as you finalize your project.
We are excited to help you bring your home improvement vision to life. Don't forget to check out our financing options through Affirm. You can also request samples before you buy and/or visit the Metro Screenworks showroom in Highlands Ranch, Colorado to see our products in person – we ship nationally for your convenience.