With colder temperatures already here and the holidays approaching, it's time to start winterizing your porch enclosure and other outdoor living spaces. Most homeowners choose to winterize their porch enclosure using winter porch panels and removing or covering their screens. This allows them to potentially create a three- to four-season sunroom — and enjoy their outdoor space all year — or, at least, more of the year.
Stick around to learn more about creating a sunroom and how we can help you create a space that will be comfortable and you will enjoy.
What is a Sunroom?
A sunroom is a room that was most likely created by installing windows or glass panels in a porch or porch enclosure. Technically speaking, a sunroom is a three-season porch; a four-season porch is called an all-season porch. However, for simplicity's sake we will call them both sunrooms as that is how most people understand them.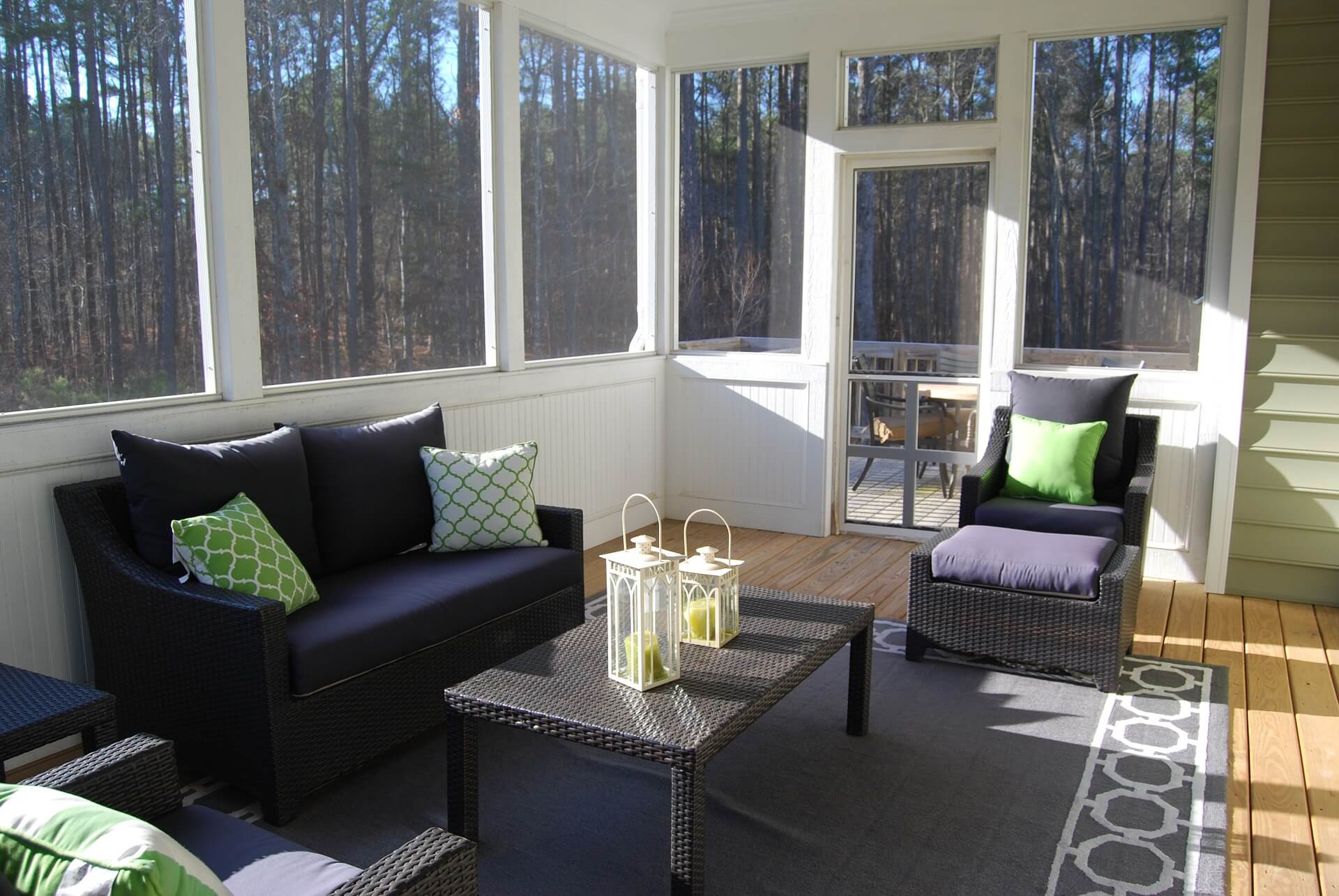 What is a Three-Season Sunroom?
A three-season porch is usually enjoyed during the spring, summer, and fall depending on the climate and weather. This type of structure is usually enclosed with screen panels or glass panels. This type of enclosure usually doesn't have a heat or cooling source. It may not have any electricity.
What is a Four-Season Sunroom?
An all-seasons porch is usually built as an extension of the indoor living space with insulation, a different type of framing (like that used in your home), heating and cooling, and electricity so it can be enjoyed no matter the temperature outside.
Both types of structures can add square footage to your home.
What Kind of Sunroom is Best?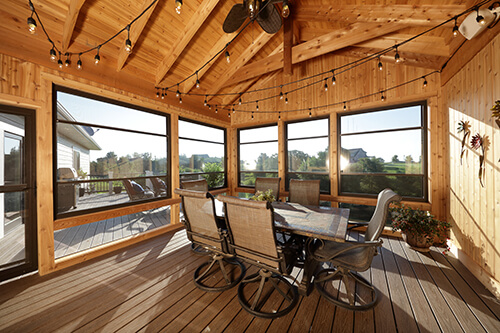 Neither type of structure is objectively better than the other. Deciding which is best for you, depends on several factors:
Your needs
When you want to use your porch enclosure
Your budget
A three-season porch can be created simply by replacing the screen panels of your screen enclosure with tempered glass panels: it is the most budget-friendly option. However, due to the weather, you may not be able to use your porch during the winter and colder months of spring and fall.
Heating & Cooling Options: Making Your 3-Season Structure Comfortable
Having the same heating and cooling capabilities as your home, will make your structure more comfortable. However, there are ways to help control the heat and cold in your porch enclosure without having to pay the four-season-sunroom price tag.
Cooling - add transoms (small windows installed at the top of the enclosure) to let heat out.
Heating - add an infrared heater to take the chill off of colder days. Be sure to always follow safety instructions. We also suggest stocking your porch area with warm blankets for the ultimate cozy factor.*
*always consult building code and safety instructions for best results
How to Make a Sunroom
If you're ready to construct your sunroom, we suggest getting started now as it's the perfect time to winterize your porch enclosure. Also, our lead times for delivery are shorter! Here are some basic steps to take to start enclosing your porch. If you wish to turn your enclosure into a four-season room, you may want to do more research to make sure that your enclosure passes building code.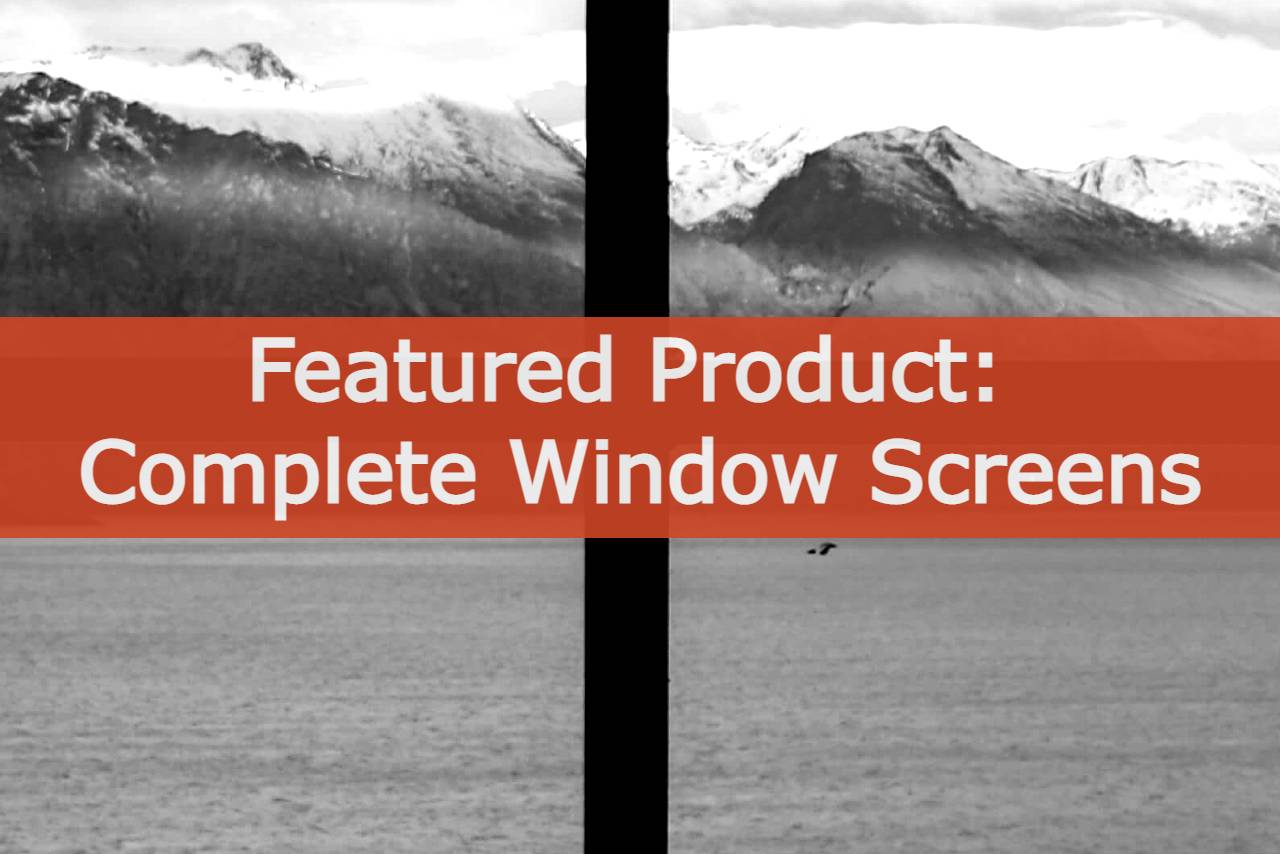 Step 1 - Decide On Your Enclosure Material
There are several material options for replacing screens: plexiglass, vinyl plastic, tempered glass panels, and combination window/screen systems. When choosing your material you should keep in mind:
Curb appeal
Durability
Budget
Plexiglass, though inexpensive and easy to store when not in use, will yellow and bow overtime. A special cleaner is needed.
Vinyl plastic is also inexpensive and offers insulating benefits. It is a budget friendly option that has to be replaced each year. You can learn more when you shop Winterview.
Tempered glass panels are one of the best options for 3-season porch windows. Tempered glass also called safety glass is stronger and safer than regular glass; if it does break, it crumbles into pebbles versus breaking into shards. We offer stock size and custom size tempered glass winter porch panels that can be easily installed into the frame opening using casement clips. If you're just creating your enclosure or need to replace a screen, we offer screen panels for a reduced additional cost. Shop our tempered glass panels.
Genius Scenix Porch Windows are the most long-term solution for a porch enclosure as they are screen porch window systems. Tempered glass panels glide into place during colder temperatures and inclement weather; when you want screens, the glass panels retract to reveal screens on either side. This is the most expensive option but offers the most convenience, customizations, and eliminates the need for seasonal maintenance. Learn more about Scenix Genius screens.
If budget is the deciding factor, when you buy with us, consider using Affirm, a monthly financing option.
Step 2 - Install Transoms and/or Infrared Heat
Once you know how you're going to enclose your porch, next you must consider installing options for heating and cooling. Transoms and a fan may help your porch be more enjoyable during the hotter months of the year, while installing infrared heat or a space heater might help during colder temperatures. Make sure you follow all safety precautions when using a heater in your space.
Step 3 - Make It Your Own
Next, it's time to add furniture, decorations, and other elements that will make the space truly your own. There are many options for how you choose to use your space:
Dining/entertaining space - reserve this space for dinner parties and entertaining
Cozy hangout - use a couch, coffee table, blankets, rugs, and more to create a cozy place to have coffee with friends or curl up with a good book
Pet or child play place - an enclosed porch is a great place to let kids and pets play within the security of your own home. If there is a heater or other appliances, always follow safety procedures and supervise.
Hobby room - want a place to do your hobbies? Your porch enclosure could be the perfect spot. Set up your easel or work table!
Home office - Create your home office with the best natural light in the house – you'll feel like you scored the corner office!
And more! There are many ways to make your sunroom a space that you'll love to spend time in. Visit the Metro Screenworks Pinterest to get more ideas!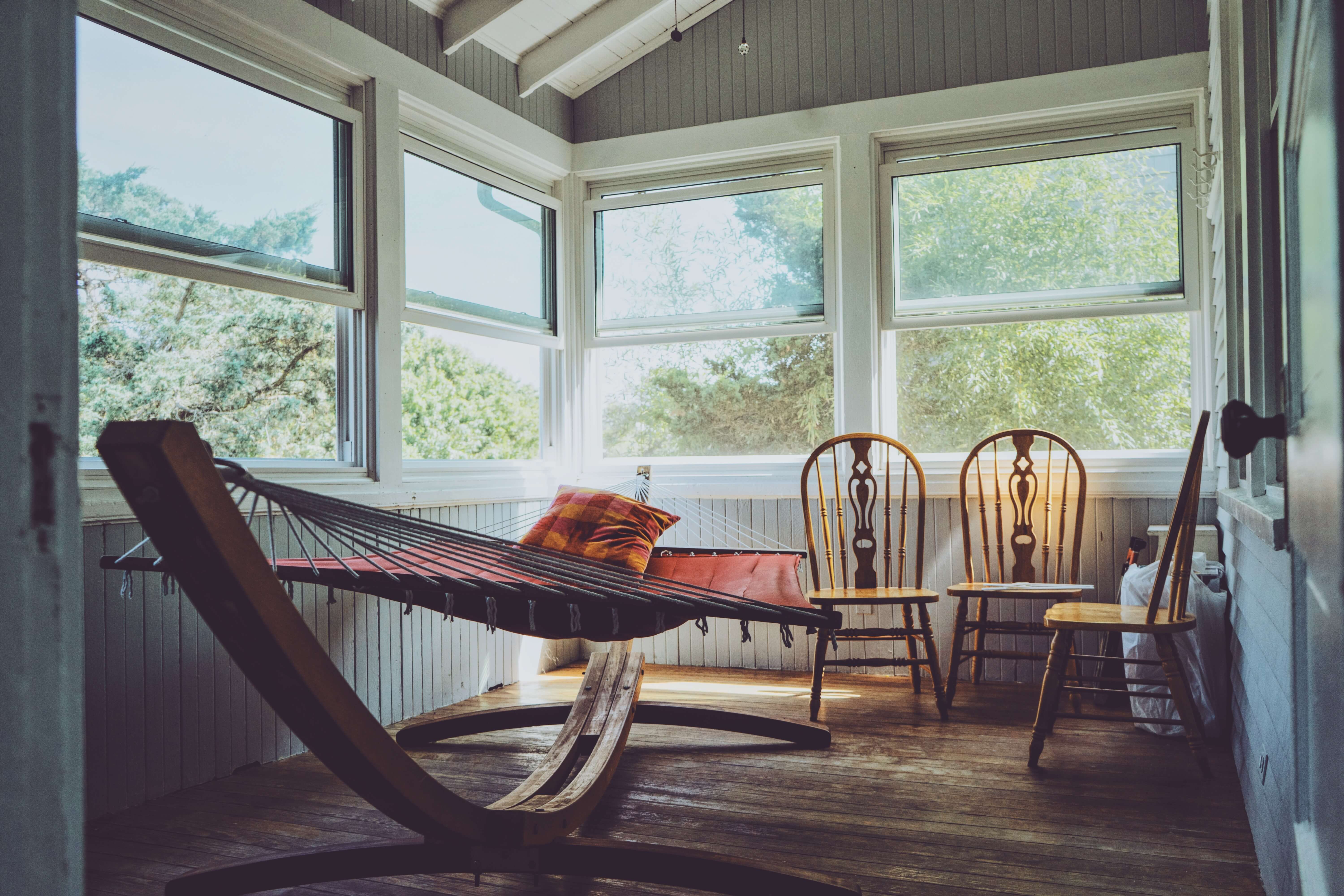 Is it Worth It?
With any home improvement project it is always important to understand the cost and how it will affect your home's value. A recent study showed that a porch is one of the more desired – one of the top five – items homebuyers want in a new home. What's more, 65% of new homes have a porch. With more people working from home than ever, they are looking for more ways to effectively use their space during work hours and enjoy leisure after the work day.
Ready to Get Started?
There is a lot that goes into building a porch enclosure, so we suggest doing more research before you start your project. However, we at Metro Screenworks are here to help, too! Contact us with questions about your project, how to measure, and any other concerns you may have. You can also visit our showroom in Highlands Ranch, Colorado to see our products in person. We love helping our customers make their home improvement projects a success Visit our website today — we ship nationally!