Featured Product: Tempered Glass Panels
With cooler weather here to stay, it's time to talk about winterizing your home for winter – and that includes winterizing your porch enclosure. If you've been staying up-to-date on the Metro Screenworks blog this month, you will know that there are several ways you can winterize your porch enclosure and turn it into a 3 or 4 season sunroom.
Today, we want to highlight one of our best-selling products – tempered glass porch panels. We offer both stock and custom sizes as well as the option to get a matching screen panel for the warmer months at a reduced price.
What is Tempered Glass?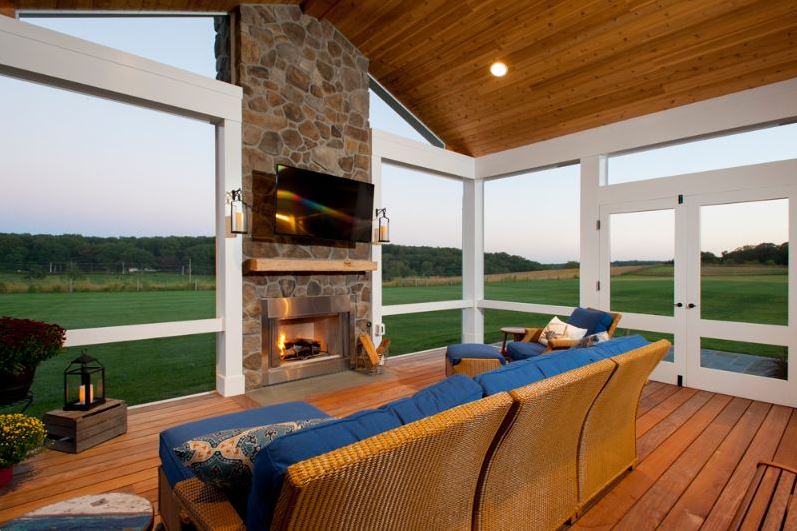 Before we get started, we should discuss what tempered glass is for those who don't know. Tempered glass also known as safety glass is 4x stronger than normal glass, and if it does break, breaks into small pebbles versus shards like regular glass does. Tempered glass is created through rapid heating and cooling of the glass.
Why Choose Tempered Glass?
We suggest installing tempered glass panels within your porch enclosure because they provide excellent curb appeal, durability, and are easy-to-install and remove. What's more, because we offer custom sizes, it is easy to find the size you need for a snug fit that will keep the weather outside where it belongs.
Why Choose Our Panels?
When you shop with Metro Screenworks, you are guaranteed quality options for your budget. We offer stock and custom sizes as well as additional customizations such as frame color options. What's more, we offer payment options through Affirm to make your home improvement project even more affordable. Also, we create custom shipping boxes to help guarantee that our products look as good as they did at our warehouse when they arrive at your home.
Learn more about our products below or shop our stock and custom size panels.

Glass Porch Panel Specs:
Glass is 1/8" thick
Held in place by casement clips
Multiple frame colors - black, brown, almond, white, and tan
Bubble strip on the back of frames creates air-tight seal
Frame is 3/8" thick by 3/4" face
Get an interchangeable screen panel for minimal additional charge
Shipped within 7-10 business days
How Are They Installed?
Our tempered glass panels are installed into the frame of your porch enclosure using casement clips. Casement clips make seasonal maintenance of installing or removing your winter glass panels easy while also ensuring that your windows stay snug within your frame. Every panel comes with a bubble strip for a nearly airtight fit.
Ready to Start Shopping?
Shop stock and custom size tempered glass panels on the Metro Screenworks website. Have questions or need help measuring for the perfect fit? Contact us! We are available via live chat, email, phone, and contact form. You can also visit our showroom in Highlands Ranch, Colorado to see our products in person. If budget is a concern, we offer financing options through Affirm as well as several payment options to make getting the things you need for your home improvement project easy. Get shopping now!