How to Winterize Your Screen Porch: 3 DIY Panel Ideas
Whether you live in snowy Idaho or sunny Florida, temperatures are dropping and it's time to start planning for months of cooler, wetter weather. Preparing for winter includes winter maintenance for your home.
If you have a porch enclosure, it's time to winterize – and maybe even turn it into a 3 or 4 season sunroom! If you have always wanted to enjoy a screened porch, now could still be the time to create it, depending on the porch screen system you choose. Today on the Metro Screenworks blog, we're offering you 3 ways for winterizing your porch using winter porch panels and possibly turning it into a 3 to 4 season sunroom.
3 DIY Winter Porch Panels
There are many ways to winterize your porch. We suggest using tempered glass panels, a retractable screen porch window system, or insulating plastic sheets.
Tempered Glass Panels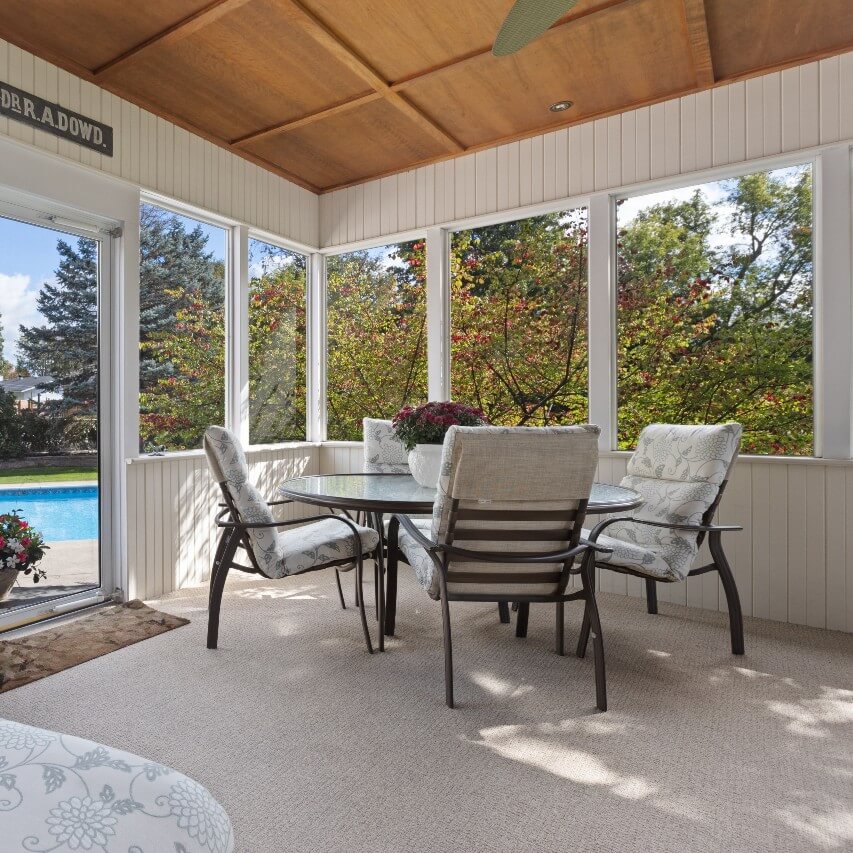 Tempered glass is stronger and safer than regular glass and installing a panel in place of your screen panels can be an easy way to winterize your porch. We offer stock and custom size tempered glass panels so you can find a panel that fits perfectly, and helps to keep the cold and wet weather out.
Additionally, if you need to replace your screen panels, for a small additional charge, we can also offer you a matching screen panel to replace the glass when the weather warms up and it's time to enjoy some fresh air.
Shop our stock size and custom size tempered glass panels.
Genius® Scenix Retractable Windows
Genius Screens is one of the industry's leaders in creating innovative products to enhance customer's lifestyles – and their Scenix retractable screen porch window system is no different! Scenix Porch Windows, also known as Expanse Windows, are retractable tempered glass windows that glide into place in the winter months when the weather is cold or wet, and then retract out-of-the way to reveal screens to allow air flow during warmer weather.
A Long-Term Solution For Years of Convenience & Comfort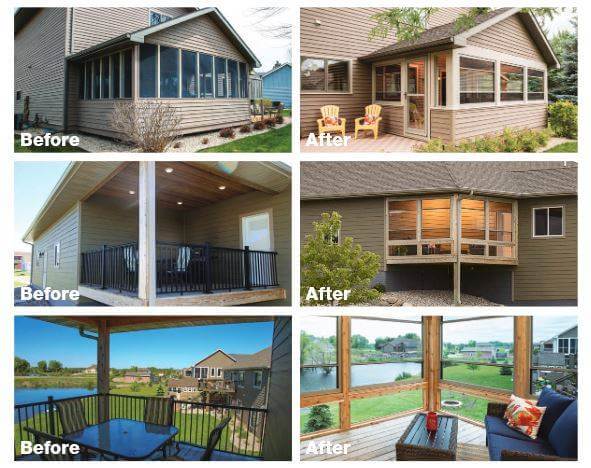 These retractable screen porch windows are a long-term solution for anyone with a porch enclosure. They allow you to cut down on winter and summer maintenance of installing and de-installing screens, and they allow you to conveniently use your porch enclosure all year long. They are one of the best solutions for creating a 3 or 4 season room.
Scenix Porch Windows are available in stock and custom sizes as well as additional customizations for the perfect fit and aesthetic – when you order from our website.
Screen Block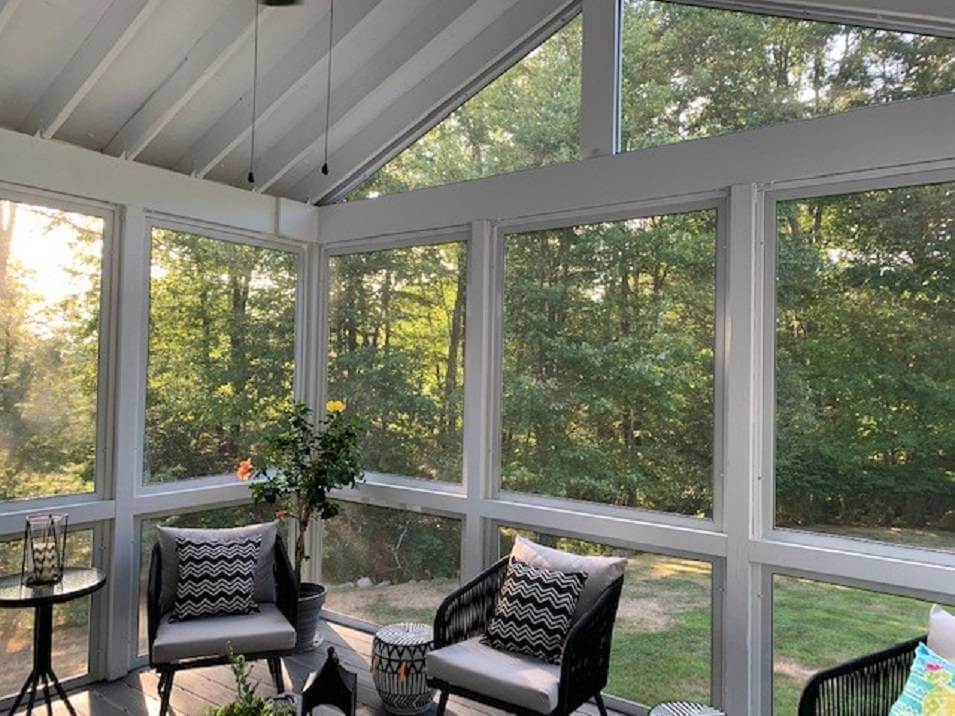 Screen Block is a porch screening system that allows for winterizing, insulating vinyl sheeting called Winterview to be installed in your porch enclosure without the need for removing the screens. Simply cut a piece of Winterview to size, secure it within the Screen Block frame, and then remove it when warmer weather arrives.
DIY Porch Panels on a Budget
Screen Block is best used as the primary screening system for your porch enclosure and can be an excellent alternative to other screening methods including the old-school wood frame and staple system. When you use Screen Block, no longer do you have to rebuild your screen frame anytime you have to replace the screen mesh or Winterview. Simply remove the block that secures the screen in the frame and replace.
Shop Screen Block or buy Winterview vinyl to winterize your enclosure.
Conclusion: 3 Ways to Winter Maintenance Made Easy
With high-quality and affordable products such as those mentioned above, winterizing your porch this year can be easy. We offer long-term solutions such as the Scenix Porch Windows, easy-to-install tempered glass panels, as well as budget-friendly options. Additionally, if budget is a deciding factor, you can finance our products using Affirm.
Connect With Us
Learn more about our products on the Metro Screenworks website. You can also contact us via phone, email, form, or live chat to speak to one of our screen experts. We love helping our customers find the right products for their home improvement projects. You can also visit our showroom in Highlands Ranch, Colorado to see our products in person.