Posted by Metro Screenworks on Jan 14th 2022
Featured Product: Complete Window Screens
Replacing or upgrading your home's window screens is one of the easiest and most cost-effective ways to not only improve the comfort of your home but also the aesthetics. We at Metro Screenworks offer a variety of window screen products that do just that. However, one of our most popular products is our complete window screens. Today, on the Metro Screenworks blog we are going to showcase our complete window screens.
What Are Complete Window Screens?
Our complete window screens are pre-assembled fixed window screens. What is a fixed window screen, you might ask? Well, it's what many people have in their home: it's a screen that is semi-permanently installed within a window frame. It can, of course, be removed but it is made to sit within the window frame all of the time.
Why Buy Our Complete Window Screens?
Certain home improvement store chains offer pre-assembled window screens like we do but in most cases, they only come in a few sizes, meaning if they don't offer an exact match for the size you need, your window screen mostly won't function as it needs to. Most homes need custom size window screens to fit their home's windows.
That's why we offer custom window screens to match your exact measurements. What's more, we provide other made-to-order options besides just custom sizes which we will discuss further below.
Why Buy From Us?
Additionally, we are a family-owned-and-operated business local to the Denver area for over 40 years. We truly care about helping our customers and know our products: if you contact us with questions, we can truly guide you towards buying what you need and what fits your budget. We offer free pick-up options for our local customers and we custom package every shipped order so that your window screens will arrive in the same pristine shape as they left our warehouse.
How Custom Is "Custom"?
When we say we offer custom window screens, we mean it. In addition to custom size window screens, we also offer options for:
Window screen material
Frame color
Frame thickness
Hardware
Center cross bar
If you don't see the customizations you need offered when you order your complete window screens from us, contact us! We would love to help you get exactly what you need.
Replacement Window Screens That Do More
Most replacement window screens come with standard fiberglass mesh which will keep the bugs out. However, we offer more mesh options so you can get a little more from your screens for a minimal additional investment.
Window Screen Material Types Options
Though we offer more than just the options below, these are the most popular mesh types that we provide for our complete window screens.
Charcoal Fiberglass
Charcoal colored fiberglass mesh comes standard in our complete window screens. Fiberglass offers insect protection and decent visibility; it is also the most economical buy.
Pro Tip: Black colored screen provides the most visibility versus other colors like silver (mill), gray, and other colors.
BetterVue & UltraVue
BetterVue and UltraVue are also known as invisible screen as they provide the most visibility of all the screen mesh types. BetterVue provides a little more durability than UltraVue. However, we suggest UltraVue for the most visibility and use in window screens. Additionally UltraVue also offers:
Provides insect protection
Allows more air in while you see your view best
Water-shedding technology
Dirt-resistant to prevent grime build-up
Improves light transmittance in low-E glass windows
Frame color available in almond, beige, black, bronze, silver, or white
GREENGUARD-certified
Ships within 5 to 7 business days
Made in the USA
Shop UltraVue or choose BetterVue when you shop complete window screens.
Super Screen
Super screen is 3x stronger than fiberglass mesh and is a PVC-coated polyester material. It is designed to provide extra durability against wear from pets, children, tree branches, and wild critters. Other benefits include:
UV-tolerant to retain color and strength
Will not flake or fade
Weather-resistant
Pet-resistant
Weather-resistant
Offers insect protection
Ships within 5 to 7 business days
Shop super screen complete window screens.
*This screen can not prevent pets or children from falling out of windows if they lean against the window screen
Pet Screen
Pet screen is 7x stronger than fiberglass screen and is also made out of PVC-coated polyester material but has thicker strands than super screen. Pet screen, as it is so aptly named, is best against the wear and tear of pet paws, claws, and teeth. Though pet screen offers strength, it does reduce visibility, for this reason we usually suggest pet owners buy super screen for their windows and pet screen for screen doors — if visibility is a concern.
Shop our complete window screens and choose pet screen.
*This screen can not prevent pets from falling out of windows if they lean against the window screen
No-See-Um Tiny Mesh
No-see-ums are a type of tiny insect but this term can refer to all tiny insects like gnats, sandflies, and other insect pests that are small enough to fly through standard size mesh. Tiny mesh has a smaller weave or it has smaller holes in the mesh to keep these small bugs from making their way through.
Shop complete window screens and choose no-see-um tiny mesh.
Solar Screen
Solar screen can not only protect your interiors from sun damage but can help keep your home cooler while providing daytime privacy. Here are all the benefits solar screens can offer:
Available in 65%-95% sun protection
Offers day-time privacy (At night, with your lights on, people will see inside)
Can increase energy efficiency of home
Reduces glare
Can create a barrier during colder months (increasing energy-efficiency)
Provides excellent visibility
Mildew- and fade-resistant
Pet- and flame-resistant
10 year warranty
Shop our complete window screens with solar screen.
Charcoal Aluminum
Aluminum screen is stronger than fiberglass and so can provide more durability, excellent airflow, and great visibility. We offer aluminum for our complete window screens with a charcoal black finish for the best visibility and reduce glare. If you need a pet-resistant screen, we suggest choosing from super screen or pet screen as aluminum screens can dent with pet wear.
AllergyGuard & Pollen Screen
Allergy Guard and Pollen Screen both offer pollen and dust filtration benefits to help with allergies. Allergy Guard offers additional benefits such as
3-layer air filtration of fine dust, pollen, bacteria, smoke, viruses, and more
Blocks 95% of rain and water spray to help prevent water damage and mold
Corrosive-resistant
Provides insect protection
50% thinner than a standard window screen
Blocks 69% of UV light and 50% of infrared light
Easy-to-clean with just a rag and water — no soap required
Screens are made within 1/16" of the dimensions you provide
Ships within 5 to 7 business days
Keep in mind that AllergyGuard has reduced visibility and is best installed in places where the view is less important.
Shop pollen screen or shop AllergyGuard complete window screens.
What Is the Best Replacement Window Screen Material?
With all of these options, it may be difficult to choose which type of window screen mesh is best for you. One of the best ways to decide what you need is to determine if durability (or other benefit) is more important than visibility.
Durability Vs. Visibility
Most of the window screen materials we offer can be placed in one of two categories: screens that offer durability or or ones that provide visibility. Though screens such as UltraVue that offers the best visibility is made to last, it won't withstand constant heavy wear and tear like super screen which is one of the most durable screens we sell. Decide which screen offers the most value for you and keep in mind that you don't have to buy the same screen material for every screen in your house.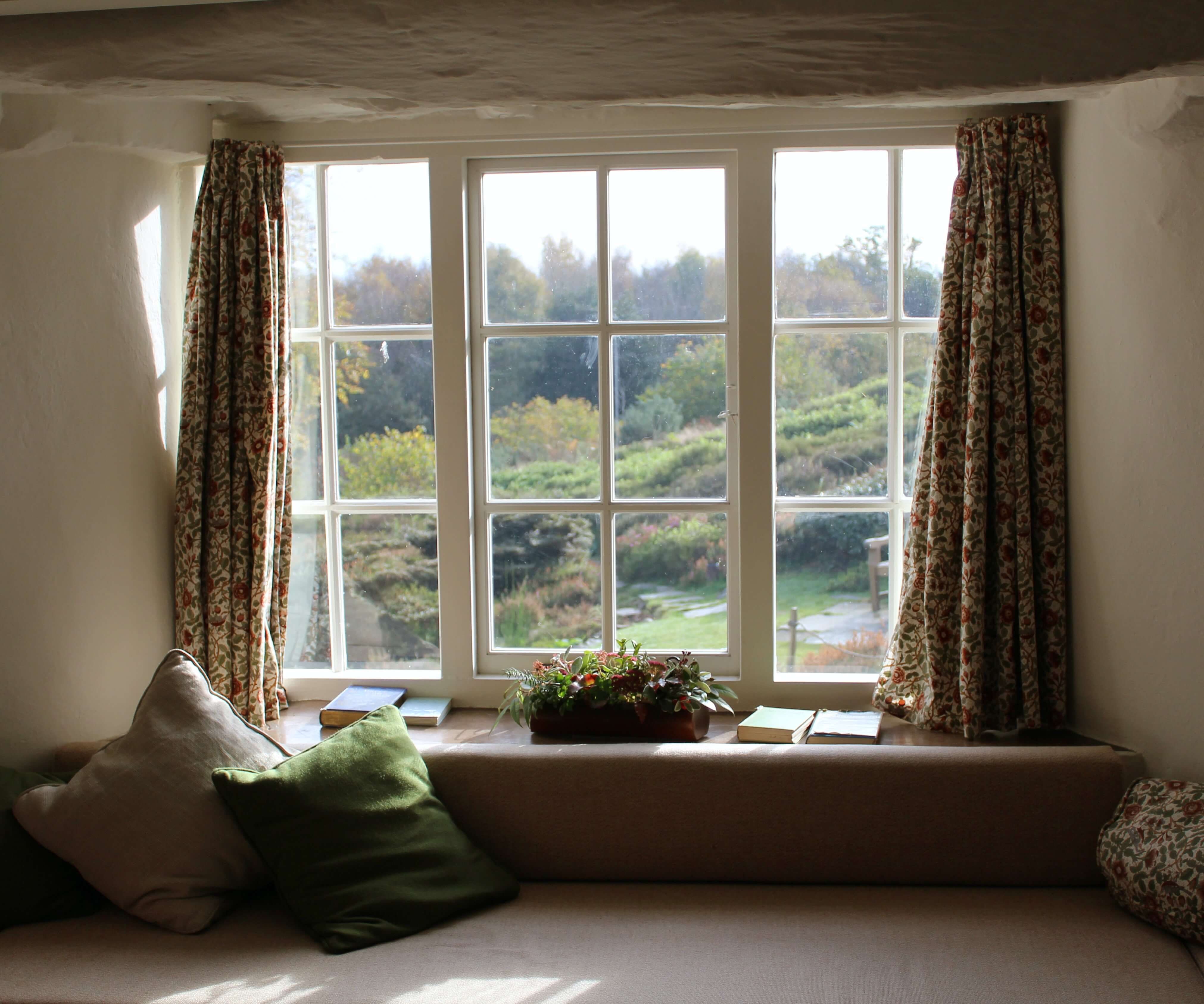 More Options
Two other complete window screen designs that we offer include our Lip Frame Window Screens and the Standoff Screen with Wicket Door. These screens are constructed differently than our other complete window screens to meet window frame or operation needs but the same customizations are available.
Bulk Options
If you are ordering 12 or more replacement window screens, then you should choose our bulk order option to receive the best price. You can receive customization options and mix and match the sizes you need. Ordering in bulk can be the perfect choice for contractors, property managers, or homeowners who have a large project or need replacement window screens on hand.
Order Your Complete Window Screens Now
Now is the best time to order your replacement window screens as our lead times are significantly reduced which can also account more favorably for supply chain issues. If cost is a concern, learn more about our financing options through Affirm when you shop our products. Affirm can make home improvement projects such as replacing your screens more affordable than ever.
If you have any questions, contact us! We would love to help you get the products you need in the right size and with the customizations you want. For measuring questions, check out our last post or our Measuring FAQ page. And don't forget you can always stop by the Metro Screenworks showroom in Highlands Ranch, Colorado to see our products in person. You can also request a sample of our window screen material to be mailed directly to you.
If you love our videos, be sure to check out our YouTube channel to like and subscribe.