Posted by Metro Screenworks on Mar 2nd 2022
4 Types of Window Screens
If you are like most, even if you enjoy the cold of winter, you are looking forward to spring and summer and making plans – and that often includes home improvement projects. Even if you don't own your own home or traditional home improvement isn't a regular part of your life, you may be looking forward to opening your windows during warmer temperatures and that requires working window screens.
Today, on the Metro Screenworks blog, we wanted to highlight four types of ready-made window screens that you may want to consider for your home improvement needs.
Pre-Framed Window Screens: Ready-Made Window Screens
One of our most popular items is our pre-framed replacement window screens – what we call complete window screens. They are made-to-size with the hardware that you need so that as soon as they arrive, all you have to do is open the package and pop them into your window frame.
We offer standard fiberglass window screens but also provide more options for the person looking to get more out of their screens. When you order a complete window screen you choose:
Size - we make custom sizes
Mesh type - we offer mesh types that provide better visibility, durability, air-filter qualities, solar protection, and more
Frame color - choose from six standard colors with more custom choices for the best aesthetics
Hardware - have your replacement window screen fit your window frame
Our window screens are always custom window screens because they are made to your exact needs no matter if your window is considered a "standard" size or not.
Our Custom Window Screens Are Best For . . .
Our window screens can be used as new or replacements for your current window screens. We can make one screen or fabricate all the screens needed for your home or construction project. We offer bulk prices for orders of 12 of more window screens and regularly have sales.
Learn more about our Complete Window Screens and if you order now, get free shipping on orders of 3 or more screens. We also offer free pickup at our Highlands Ranch, Colorado showroom.
Adjustable Window Screens: Expandable Window Screens
If you are renting your home or don't want to alter the architecture of your home, adjustable window screens are the perfect solution. They require no installation and can be used whenever you want to open your windows and have insect protection, and then are stored when you no longer need them. Adjustable screens are also called "sliding window screens," "expandable window screens," and "removable window screens."
We offer small and large adjustable window screens as well as custom options. Our standard screens come with a choice of a white or silver frame but for more options, shop custom.
Temporary Window Screens Are Best For
As we already mentioned, adjustable screens are the perfect insect protection solution for those living in rentals, vintage homes, or those don't want to alter their window frame. Businesses and other organizations also use adjustable window screens.
Learn more about our adjustable window screens and contact us with any questions.
Retractable Window Screens: Roll-Up Window Screens
Retractable window screens can also offer insect protection but only when you need it: they retract out-of-sight into a protective cassette when they are no longer needed. Also called, roll-up window screens, these types of window screens can be installed anywhere in your home, but can also be perfect for businesses that, for example, want insect protection when no one is ordering at their window but want the window clear when customers approach.
Retractable Bug Screens Are Best For . . .
Another advantage of retractable screens for windows is that they aren't exposed to the elements such as UV radiation and hail, and so can last longer than traditional window screens. However, for those who want a fixed panel window screen, we offer more durable mesh options such as super screen so you don't have a crumbling or easily-torn screen.
We have partnered with the best retractable window screens on the market – Genius Screens. Shop our retractable window screens and check out other retractable solutions for your home and outdoor living spaces.
Scenix Window Screens: Combination Screens/Windows For Screened-In Porch
Lastly, we offer retractable screen porch windows. These are not made to replace your traditional windows in your home but are the perfect solution for your porch enclosure. This screen porch window system allows you to have the choice of insect protection and access to fresh air while also offering window protection when there is cold or wet weather: this eliminates the need for seasonal maintenance.
How Do I Choose a Window Screen?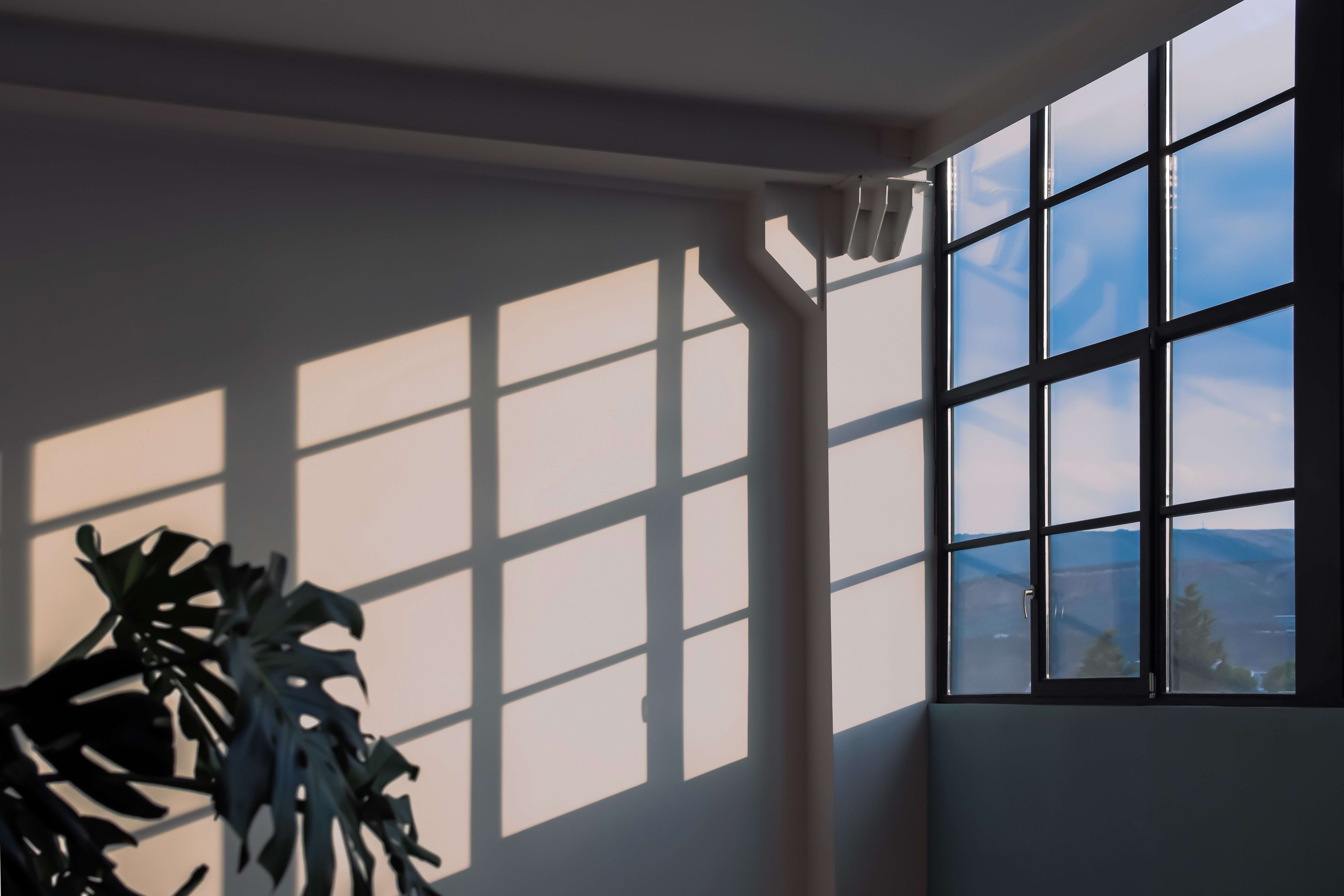 Ultimately, it comes down to your needs and preference. If you need a window screen for your home, choose from our Complete Window Screens, Adjustable Window Screens, or Retractable Window Screens:
Complete Window Screens are fixed panels that come in a variety of mesh types and other customizations to provide you the most value.
Adjustable Window Screens are best for renters or those who don't want to install a window screen in their window.
Retractable Window Screens can be installed in homes or businesses and may be preferred to fixed panel screens for a better view or increased durability.
If you're not sure what window screen type would be best for you, contact us! We have screen experts ready to take your call to help you find the products that you need.
Where To Buy New Window Screens?
If you Google "window screens near me," you will find that there are a lot of places that offer new or replacement window screens – so why buy from us? Metro Screenworks has been making screens for over 40 years and is a family-owned-and-operated business in Denver, Colorado. We fabricate many of our products at our warehouse or partner with other companies that have the same standard for quality and longevity. Put simply, we really care about our customers and offer high-quality products with excellent customer service to prove it.

Shop all of Metro Screenworks products online and contact us with any questions you may have. You can also visit our showroom in Highlands Ranch, Colorado.