Posted by Metro Screenworks on Feb 9th 2022
Screen Door Solutions You Didn't Know Existed
Many people are not fully aware of just how many types of screen doors there are. When you picture a screen doo, it's likely that you picture either a sliding screen door or a hinged screen door. It's also likely that you may not want to opt for either of those options.
A sliding screen door can be cumbersome, and are not conducive to all openings. Hinged doors work for more openings, but can be noisy and will obstruct your door.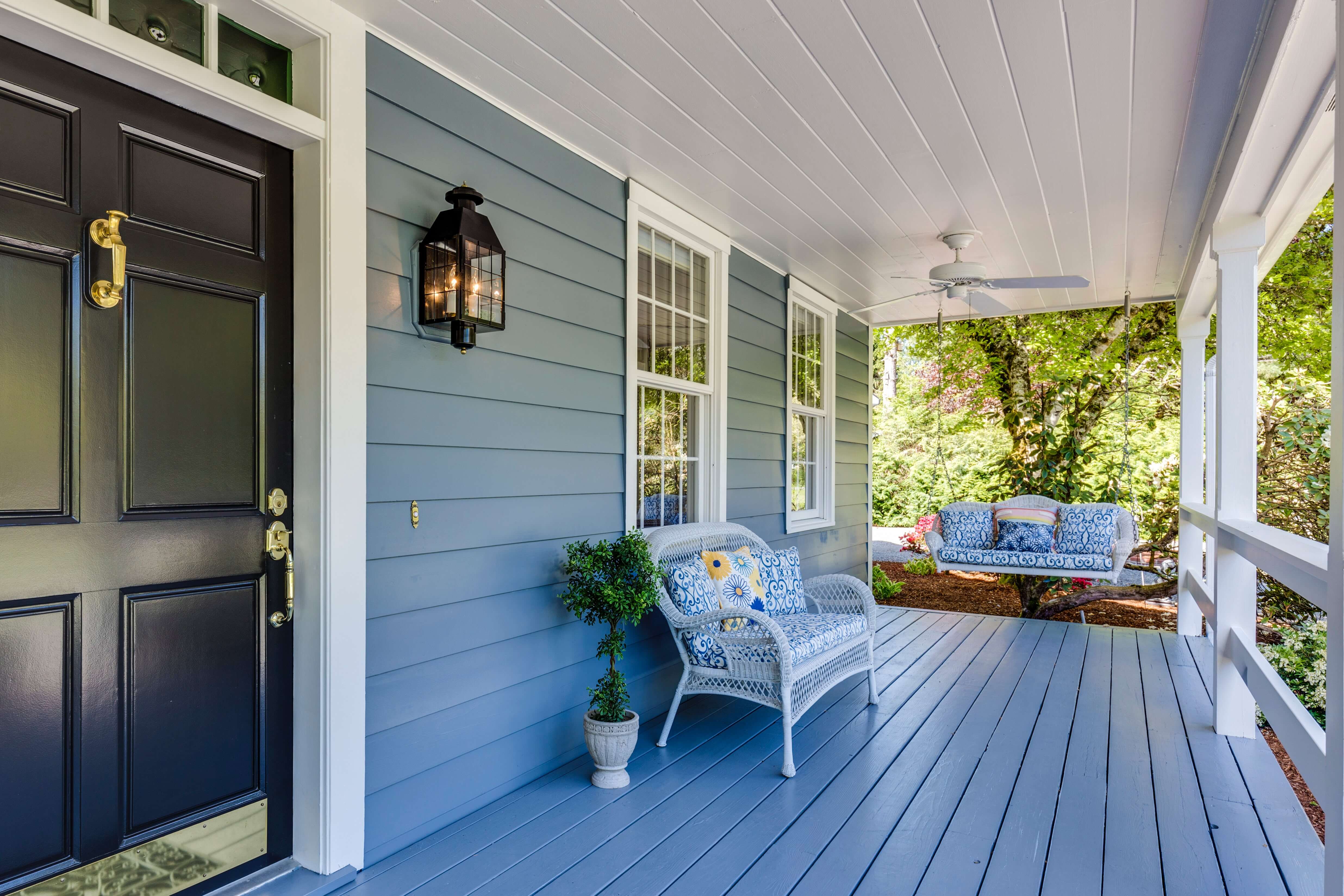 Screens For Your Front Door
If you've ever wanted to open your front door for fresh air, you understand how tricky it can be. A hinged screen door can ruin your curb appeal, and can disturb the occupants of the home as it slams closed. Even worse, not having a screen at all can let bugs in.
The Solution: Retractable Screen Door
A retractable screen door is the screen door might be just what you need. It allows you to have a screen door when you need it, then it retracts out-of-sight into a protective cassette. The frame of the retractable screen door can be customized to blend in with your home's architecture.
Keep In Mind . . .
Retractable screen doors can not act as barriers to keep pets and small children inside as the screen isn't fixed within a panel. We suggest placing a child gate in front of your door if this is an issue to make sure small children and pets stay within your home.
Choosing Your Retractable Screen Door: How Custom Do You Need?
If you want the ability to fully customize your retractable screen door, shop the Genius® Milano 100 - Single Retractable Screen Door. It will be made-to-size and we can offer custom frame colors, as well as other customizations. However, if you are looking for economy, the Genius® COOL Retractable Screen Door For Single Door may be the best option. It still offers frame color choices but the options are limited to those options provided.
Learn more about retractable screen doors, or shop the Milano 100 or COOL retractable screen.
Retractable Screen Door for French Doors
French doors, also called double doors, are a romantic addition to any home. However, not being able to open your doors during the warmer months of the year without letting in bugs and other pests may have you feeling less excited about this architectural upgrade. You may be asking, "Can a French door have a screen?"

How Do You Put a Screen in a French Door?
The answer is yes you can! The solution is to install retractable screen doors for French doors. They offer screen protection when you need it and then retract out-of-sight when you no longer wish to use them. Like the single retractable screen doors, retractable double screen doors can be "hidden" with custom frame colors so they do not affect the curb appeal of your home.
Our double retractable screen doors can be fully customized when you shop the Milano 200. The COOL retractable double screen doors offer an affordable option with less customizations.
Shop both doors online — the Milano 200 or COOL retractable double screen door.
Large Screen Doors For Large Openings
Another predicament that some homeowners run into is finding a screen solution for large openings such as porches, outdoor living spaces, and garage doors. Many think they have to settle for cheap looking products or get the help of a contractor to build a custom screen door. There are more options than these.
We offer large screen doors for your patio and outdoor living spaces – both pull down retractable screen doors and those that pull across.
Pull Down Screen Doors
The pull down doors we offer include the Genius® Sierra 800 Pull Down Retractable Screen which is operated manually and the Genius® Olympic Pull Down Retractable Screen which can be manually operated or by remote. The Elite Retractable Exterior Shade & Screen can offer UV protection and is designed to withstand breezier conditions.
Shop the Genius® Sierra 800 Pull Down Retractable Screen,the Genius® Olympic Pull Down Retractable Screen or Elite Retractable Exterior Shade & Screen.
Large Screen Doors That Pull Across
The ZIGZAG and ZIG ZAG 2 offer a sophisticated look for any large opening. These are best for entryways that are highly frequented as they can be easily open and shut when needed. The difference between these two screens is simply the size of opening that they can accommodate: the ZIGZAG 2 can accommodate larger openings.
Learn more about retractable screens for large openings and shop the ZIGZAG or ZIG ZAG 2.
Screen Doors for Porches
If you are looking to add a screen door to your porch enclosure, look no further than Metro Screenworks. Whether you want a hinged screen door, a sliding screen door, or a retractable screen door, we have your screen door solution.
Screen Door Measuring Guide
Unsure what size screen door you need? While you can find screen doors in standard sizes, it is always a good idea to measure your space. Read how to measure a sliding screen door, or how to measure a retractable screen on the Metro Screenworks website.
Metro Screenworks: We Specialize in Screen Solutions
If you are looking for a custom solution for insect protection, look no further. Metro Screenworks specializes in high-quality solutions for your needs. If you're not sure what screen is best for your project, contact us! We love helping our customers get the products that best fit their needs. If budget is an issue, we offer financing options through Affirm. To see your financing options, shop our favorite products and the price will be listed.
Don't forget to order the screens you need for your spring and summer home improvement projects to beat the rush!