Winterize your porch: Acrylic, Glass, or Vinyl?
It's that time of year when it's time to put the swimsuits and short sleeves in storage and pull out the sweaters and warm fuzzy socks. This means it's also time to perform winter home maintenance, and if you have a porch enclosure, it's time to winterize it. Whether this is your first time or the dozenth time, you might be wondering- what material is best for keeping your space protected during the cold and wet of winter?
Today, on the Metro Screenworks blog, we're going to compare some of the most common options for enclosing your porch this winter.
What To Look For In Winter Porch Panels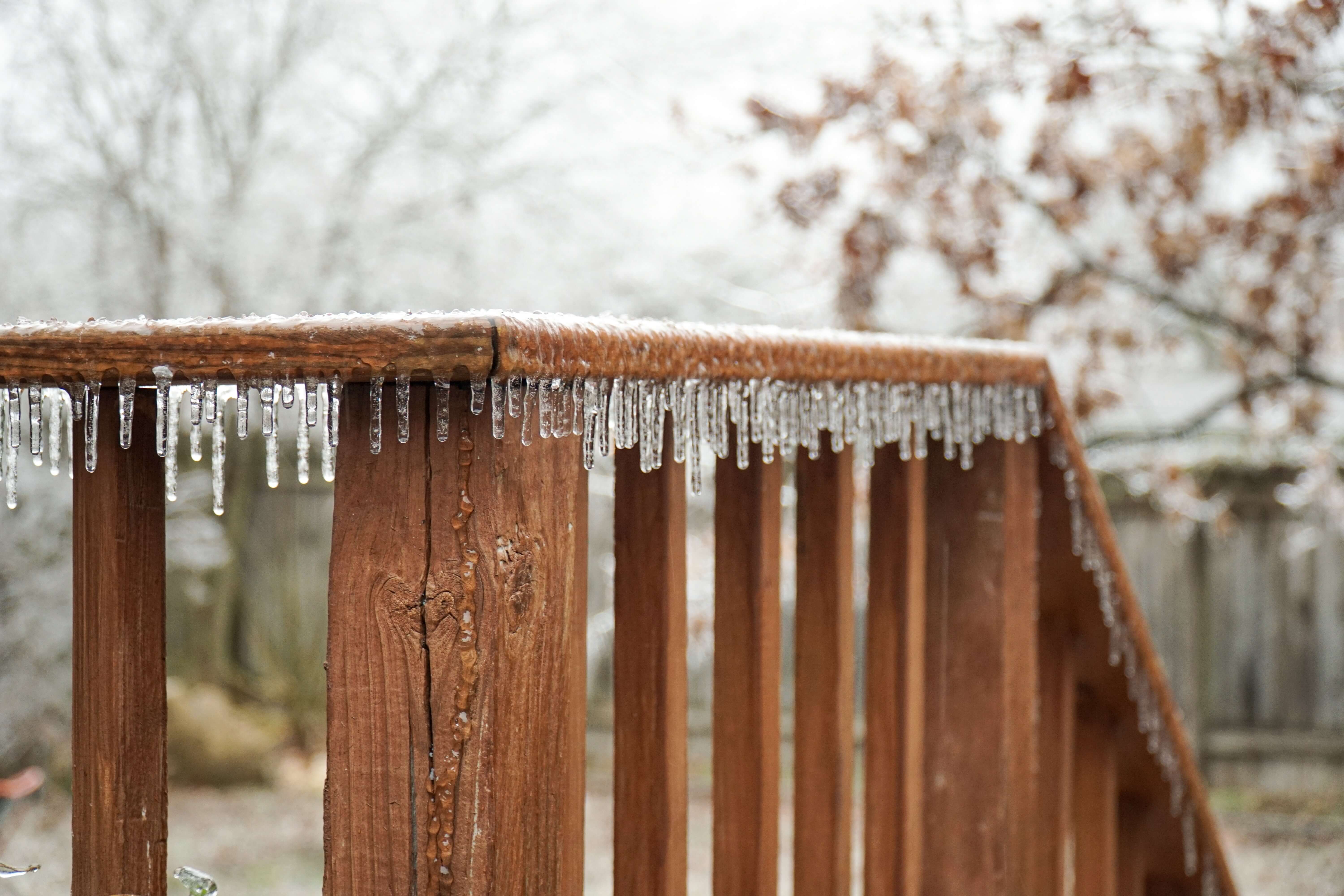 The easiest and most cost-effective way to winterize your enclosure is with porch screen panels. Before we look at the various types of panel materials, it's important that we understand what to look for and compare when choosing your means of winterization. The most important factors to consider are:
Curb appeal

Durability

Your budget

Amount of maintenance
Acrylic Panels: Cost-Effective but Low-Quality
Acrylic panels, also called plexiglass panels, have often been used as replacements for porch screen panels during the winter months. Though plexiglass is inexpensive and lighter than glass, it looks less attractive and can deteriorate in the sun over time, causing it to bow and turn yellow. It can also scratch easily and special cleaning materials have to be bought to avoid unsightly cleaning residue. These make plexiglass panels for your screen porch a less-than-great option in the long-term.
For these reasons, we at Metro Screenworks don't offer acrylic panel products. We do however offer two other options which are more durable while still not breaking the bank.
Tempered Glass Panels: Quality Custom Options

Tempered glass panels are by far the best option for enclosing your porch. Tempered glass is safer than regular glass as it is stronger and, if broken, breaks into pebbles instead of shards. The tempered glass panels we provide are durable in the sun and can be cleaned with regular glass cleaner. We carry them in stock and custom sizes for a perfect, secure fit to your porch enclosure.
Adding windows to your screened-in porch is a great way to enjoy your porch all year long. Learn more about creating these sunrooms here.
Vinyl: Cost-Effective & Easy-To-Install
Another option for winterizing your screen enclosure is installing vinyl as part of the Screen Block system. Screen Block is a porch screen system which allows you to winterize your porch without having to remove your existing fiberglass screens. For the Screen Block system we recommend Winterview, which is an insulating vinyl that comes in a roll and is replaced every winter. This product provides some insulating effects and can withstand the elements for the season.
In Conclusion
We recommend choosing between glass winter porch panels, Scenix screen porch window system, or Screen Block's Winterview vinyl:
Still have questions or want more screen porch ideas on a budget? Contact the screen experts at Metro Screenworks! We love helping our customers find the best products for their budget and home improvement projects.
Speaking of budget – we provide financing options through Affirm to make long-term investments more affordable for you. Shop our website to learn about the possibilities for your home!