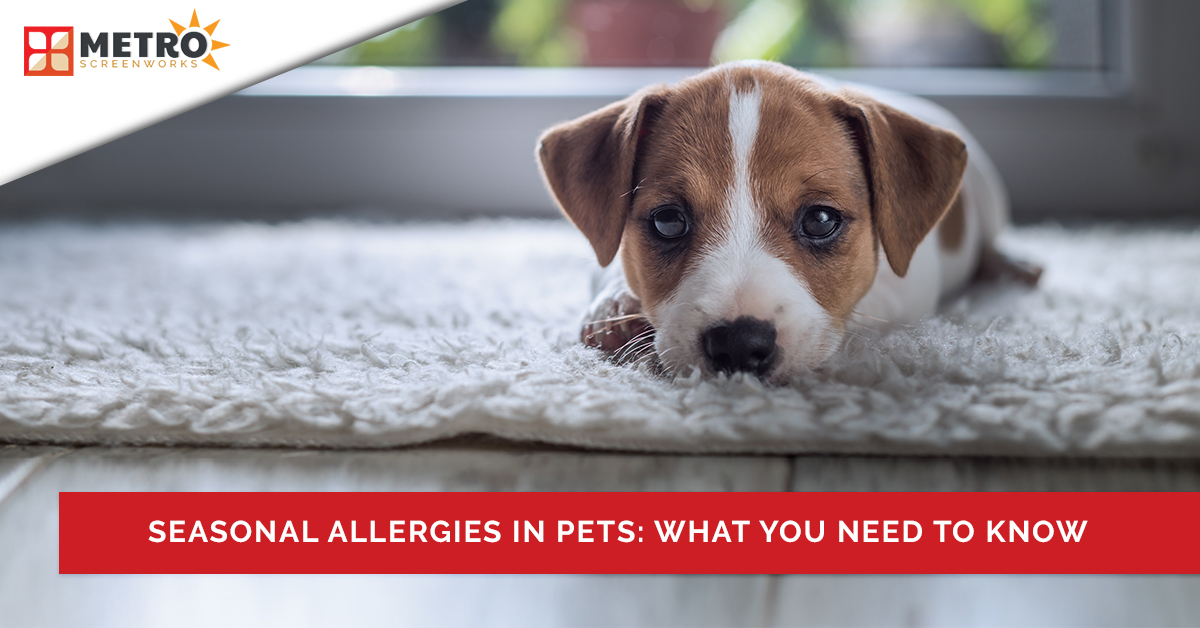 UV Protection: Why You Need It From Your Window Screens
If you've been reading the Metro Screenworks blog lately, you will have learned about the benefits of specialty window screens and, more specifically, window filter screens called Allergy Guard and Pollen Guard. These screens can do so much more than traditional window screens. Both can help keep pollen and related allergens out of your home allowing you to enjoy refreshing outdoor air without allergy-causing particles also infiltrating your home.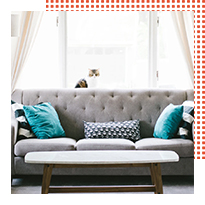 Allergy Guard can provide these benefits as well as others:
Excellent visibility
UV protection
Heat protection
Durability
Corrosion resistance
Easy-cleaning
The benefits of this type of air filtration screen make investing in Allergy Guard well worth your while. However, why is UV protection and heat protection important for your home? Today, on the Metro Screenworks blog, we are going to explore one of the additional benefits of this revolutionary window screen.
Stick around to learn more about Allergy Guard's UV and heat protection features, and be sure to check out MetroScreenworks.com. There you can see our newly designed site and shop hundreds of screen solutions for your home, business, and other properties. We offer window screens, screen doors, screened in patio products, and more. Metro Screenworks has been your screen experts for over 40 years — shop all of our products online!

Just like our skin, our homes can also be susceptible to sun damage. For this reason, siding, roofs, and other areas of our home have to be replaced — not just as a result of a severe hailstorm. Over time, the sun's UV rays break down materials — drying them out, causing fading, and other wear. The same damage can happen to the interiors of our home. For this reason, it can be important to invest in screens with solar protection.
Items Affected By Sun Damage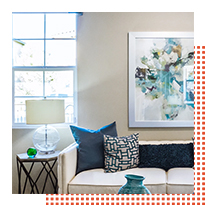 All items in your home can be affected by sun damage. However, there are some that can be costly to replace and tend to be particularly affected by the sun. These items include:
Furniture (wood, fabric, and leather)
Flooring (wood flooring can fade significantly)
Decor items
Art pieces
Curtains and other window coverings
Pianos and other instruments
It can be nearly impossible or incredibly expensive to replace these items. Why not protect them from the sun with screens that act like window filter screens and provide benefits like solar screens — Allergy Guard!
Others Affected By the Sun
The sun shining in through your window won't just damage your home's interiors, but it can also cause discomfort and have concerning health implications for those living in your home. The sun can cause problems such as glare, uncomfortably bright spots, and other issues — these can affect your workflow if you are working from home and make relaxing experiences such as watching TV less than enjoyable. However, when you install window screens with solar protection, you don't have to worry about it! You won't have to squint or get up from what you're doing and adjust your blinds or even just deal with it till the sun moves. You can enjoy protection all the time.
The sun also affects other people and animals in your home. Though they don't experience as much potential harm as they would if they were outside, exposure to the sun inside your home can still be harmful. Placing sun screens in your baby's room can protect your little one while they play or nap in their cradle. A screen with sun protection can offer protection for exotic pets that are extra sensitive to heat. Screens may even benefit the adults in your home as they can enjoy less glare and exposure to the sun through open windows.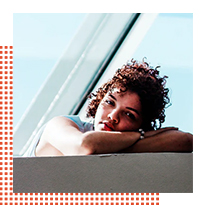 There are a lot of products that you can install in your home to enjoy protection from the sun's UV damage:
Window films
Protective coverings and treatments
Solar screens
Extra heavy window coverings
These all can be beneficial for protecting you from the sun. However, these can come with some disadvantages:
Obscure outside view
Make windows appear darker
Be expensive
Make home feel darker
Allergy Guard, on the other hand, offers better visibility, allowing you to still easily see out your windows. What's more, in addition to solar protection and allergy and pollutant protection, with Allergy Guard you can also enjoy other benefits such as moisture repellent. Allergy Guard easily blocks 95% of rain and water that comes into contact with it, which means that your windows are less susceptible to water damage — which can be costly to fix.
Energy Efficiency — The Benefit That Keeps On Giving
In addition to protecting your home, screens with sun protection can also positively affect your energy bills, or in other words, make your home more energy efficient. Because UV rays and heat are repelled from your home, your home will stay significantly cooler than when you have no protection. As a result, you can not only benefit from a more comfortable environment during the warmer summer months, but this can allow those with air conditioning to have lower energy bills. Additionally, a cooler home can prevent harmful molds and bacterias from growing in areas, such as your bathroom and kitchen, that are prone to higher temperatures and higher humidity.
If you are interested in the benefits of Allergy Guard, learn more about it on our website, and check out our previous blog posts, "What Are Allergies?," "Do Air Filtration Screens Work?," and "Why Is Fresh Air Important?" For further information and answers to your questions, contact us! We have screen experts waiting to take your call and help you find the right screen products for you. Call us today, or request a sample!