Posted by Metro Screenworks on Jan 28th 2022
Planning For Your DIY Porch Enclosure Project
As the time for spring home improvement project approaches, we want to help ensure that you get the materials you need to start your project on time. Waiting until spring has sprung to order your materials could delay your project due to the high volume of orders during that time and the possible effects of supply chain issues.
One popular home improvement project that many love to start as the winter weather begins to clear is enclosing a patio or porch, so you can enjoy your outdoor space without having to worry about pesky insects.
DIY Patio Enclosure Ideas
Do you ever wish you had just one more room in your home? Enclosing a patio for a living space is a great way to use even more of your space. You can create an outdoor dining or entertainment area, a place for your kids or pets to play, a secure storage area for outdoor gear, and more!
Another possibility is to create a sunroom. Instead of enclosing your covered patio with window screen, you may choose to opt for vinyl panels for better insulation on brisker days or install tempered glass to keep your porch usable year-round.
The most important part of the planning process is to decide what your dream for your enclosed desk of patio is. Determining whether you want a sunroom, a storage space, or a place to enjoy the fresh air is essential to determine what products you'll need.
Choose Your Porch Screening System
There are many ways to enclose a patio. In years past, many DIYers would create wood frames and staple mesh into them to create a porch enclosure. This method makes it difficult to create an aesthetically pleasing enclosure, and repairs can be expensive and cumbersome.
Today, there are screening systems that are affordable, easy-to-use, and help to create a lasting enclosure with excellent curb appeal.
Porch Screen Panels
One way to create a screen porch is with Metro Screenworks porch panels. These are made-to-size and are installed into the framing of your enclosure.
They are designed to be removable and can be replaced with tempered glass panels (we offer these too) during the winter months, or they can be fixed in place with screws. Our porch panels are made with the same frame that we use for our screen door to ensure durability.
Retractable Porch Screens
Retractable screens are perfect for those who want flexibility. We offer retractable screens that can be used in place of fixed panels as well as ones that can function as the walls of your porch enclosure itself.
Retractable screens come in custom sizes that can be operated manually or via remote. Their seamless design means you don't have to sacrifice elegance for insect protection.
Shop our retractable porch screens or learn more about the benefits of retractable screens.
DIY Porch Enclosure Kits
If you are scratching your head wondering how to build a porch enclosure, consider buying a porch enclosure kit. Our fixed porch screening systems are perfect for DIY-ers of all levels, as they are easy-to-use, cost-effective, require few tools, and easily create a finished look.
We offer the following patio enclosure systems:
Screen Tight
Mini Track
Fast Track
MeshGuard
Screen Block
SCREENEZE
SnapTrack
For a breakdown of each of these systems and their unique benefits, see our blog!
Most of these systems are designed for porches that will only be used during the warmer months of the year or in temperate climates, as they cannot be enclosed during the winter (with the exception of Screen Block).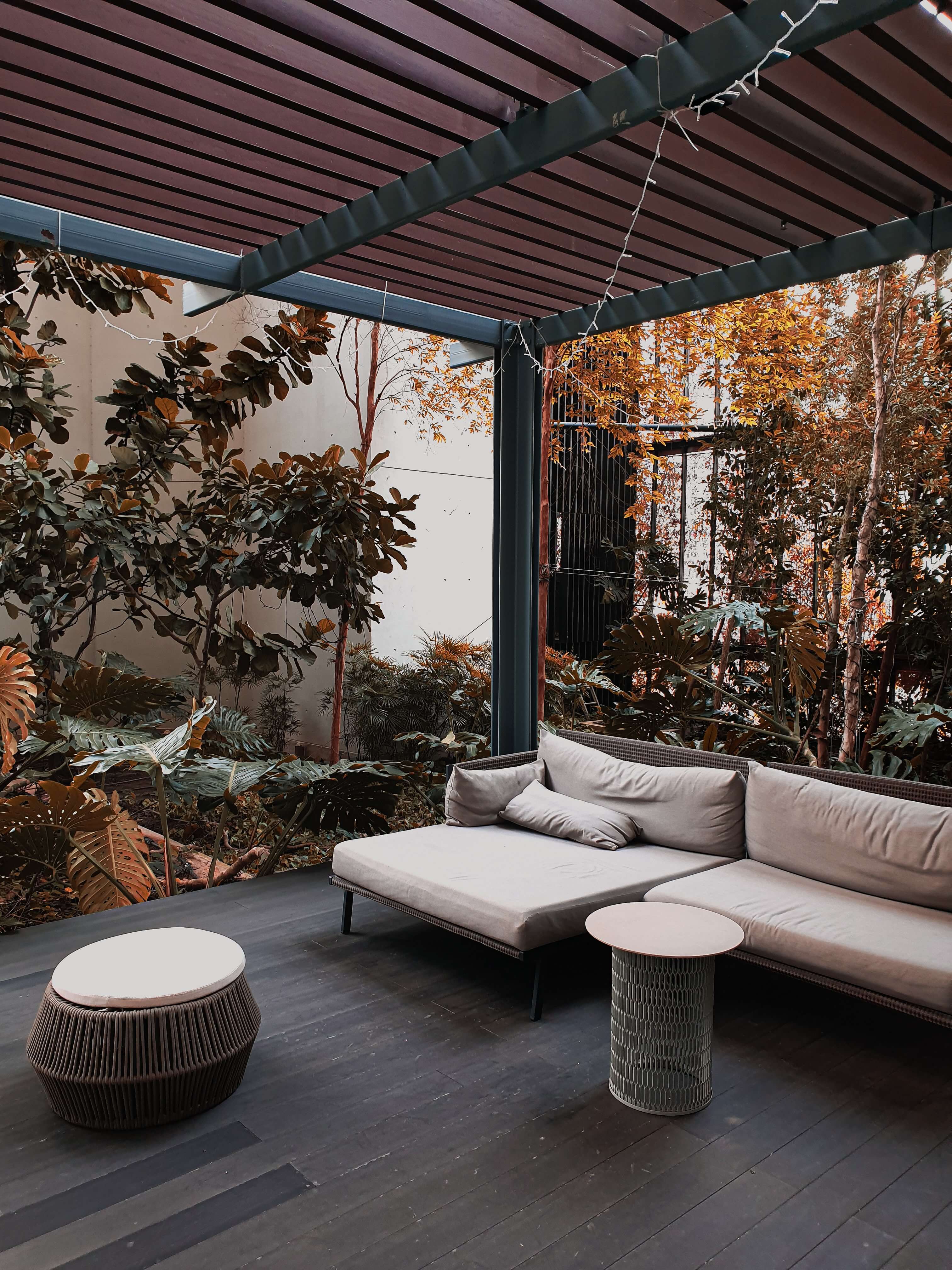 Think About Function & Comfort
While you are considering all aspects of the project, you should also think about the purpose of your porch and its comfort level. Porch enclosures can serve as additional entertainment space, an outdoor lounge area, a hobby room, and more.
Plus, porch enclosures can provide comfort for warm and cold weather depending on when you wish to use it. Fixtures such as overhead fans, transoms for cooling, and infrared heating can also be used to increase the creature comfort of your porch. Learn more here.
Do You Need a Permit To Enclose a Porch?
Other aspects to consider include needed permits for installing your porch enclosure. Some cities require or highly suggest building permits when altering your home with a porch enclosure. Most cities should specify these parameters online.
Are You Ready to Get Started?
Are you ready to get started or have questions? We offer easy online ordering and are available via chat, phone, and email to answer your questions to help you make your project a success. Contact us here! You can also view many of our products before you buy when you visit our showroom in Highlands Ranch, Colorado – there we also offer free order pickup but ship nationwide for your convenience. Don't forget to get your order in now to beat the spring rush and supply chain issues!
If money is tight, check our financing options with Affirm when you shop our products: simply check out the product you want and see the payment plan options available.