Posted by Metro Screenworks on Jan 21st 2022
Featured Product: Adjustable Screens
Though we still have several more months of winter, it is easy to let our minds wander to spring and summer and think about enjoying warm fresh outdoor air coming in from open windows. However, the reality of not having screens on open windows can make opening the windows less desirable. If you are in a rental or a vintage home, installing fixed screens can also seem like a less attractive option.
Adjustable screens may be the solution! Today, on the Metro Screenworks blog, we are featuring our adjustable screens and how they can provide insect protection with the need for permanently installing a screen on your window.
What Are Adjustable Window Screens?
Adjustable screens, also called temporary window screens and expandable window screens, are a type of removable window screens that are placed within an open window to provide insect protection. They are then removed once the window is to be shut. They are adjustable because they can be extended to fit within the window's frame, and then can be collapsed when no longer in use.
What Are They Used For?
Adjustable screens can be used in single or double hung windows as well as sliding windows (if they are extended vertically). Because these screens sit within the window frame, no installation or altering of the architecture is needed. Other benefits of our adjustable window screens are:
Provides temporary insect protectionAllows vintage architecture to be undisturbed
Glides smoothly – doesn't jam
Available with white or silver frame
Comes assembled, ready-to-use
Custom options available

How to Install Adjustable Window Screens
Adjustable window screens are one of the easiest types of screens to install as there really is not true installation needed. Simply, open the window to a height a little taller than the adjustable screen. Place the screen in the window frame and extend to fit the width (or height of the window if you are installing in a sliding window). Then adjust the window so it sits snugly but gently against the screen frame to hold it in place.
When you want to remove your screen, open the window enough for you to grab the screen and collapse it.
Pro Tip: Keep your hand on the screen anytime it isn't held securely by the window to avoid it falling out the window.
Pro Tip 2: You can affix a screw in the frame of your adjustable window screen to permanently have it set to a particular size.
How to Measure For Adjustable Window Screens
First, decide how tall (or the width) of the screen you would like: this is the side that does not adjust and check/measure that height within the window. Then measure the width of your window including any channels the screen might sit inside. We offer small and large adjustable window screens as well as custom sizes so you can get a screen that truly fits.
Ordering Your Adjustable Window Screen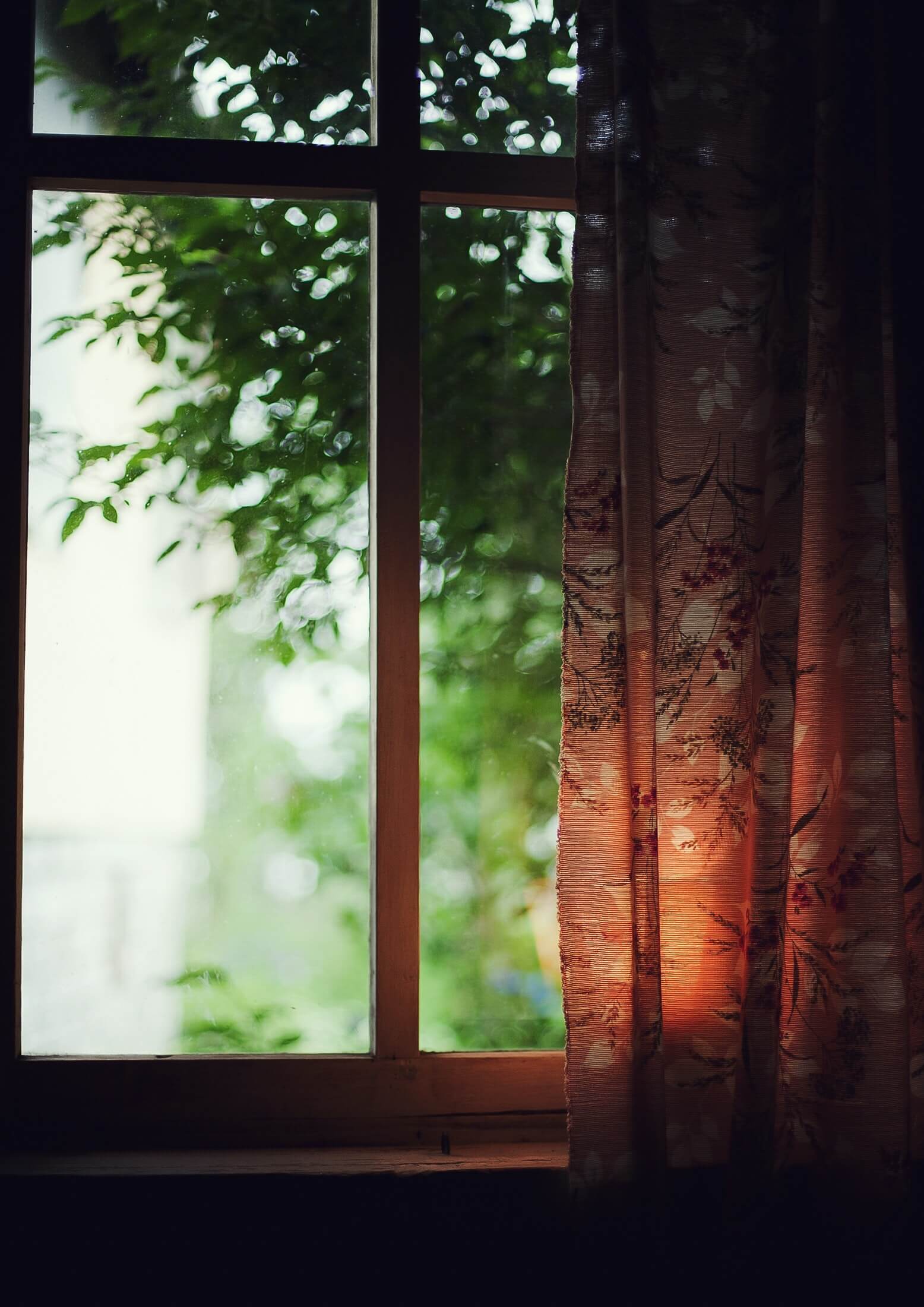 Once you know the size of screen you need, you can choose other customizations. For our stock size adjustable window screens, you can choose between two frame colors: white and silver. Our custom adjustable window screens offer more options:
Size - choose from a height of 8 to 24 inches and a width of up to 61 inches when expanded
Mesh type - choose from out specialty meshes for more value
Frame color - have more frame color options for best aesthetics
Frame Color Options
With options like these, you can get an adjustable screen that fits your window and looks good doing it. Frame colors currently available for custom adjustable screens include:
Almond
Bronze
Black
Silver
White
Mesh Options
Our mesh options allow you to have the mesh of your screen provide more value for your lifestyle. When you order a custom adjustable screen you can choose from these mesh types:
Charcoal fiberglass mesh - comes standard with each screen
Super screen - offers increased durability (3x stronger than fiberglass)
No-see-um tiny mesh - keeps out tiny flying insects such as gnats and no-see-ums
Pollen Guard mesh - filters dust and pollen
AllergyGuard - filters dust, pollen, pollution and more
If the customizations for your adjustable screens aren't listed, contact us! We would love to work with you to help you get the product that will best serve your needs.
Shop Our Adjustable Window Screens Online
Shop our adjustable window screens online and contact us with any questions you may have! If you are in the Denver-area, you can visit the Metro Screenworks showroom to see our products in person before buying. You can also request a sample, if you are considering a custom mesh option. We also offer financing options through Affirm to make home improvement projects more affordable: see your options when you shop our products.
Get ready for spring and summer with us when you order adjustable screens now!