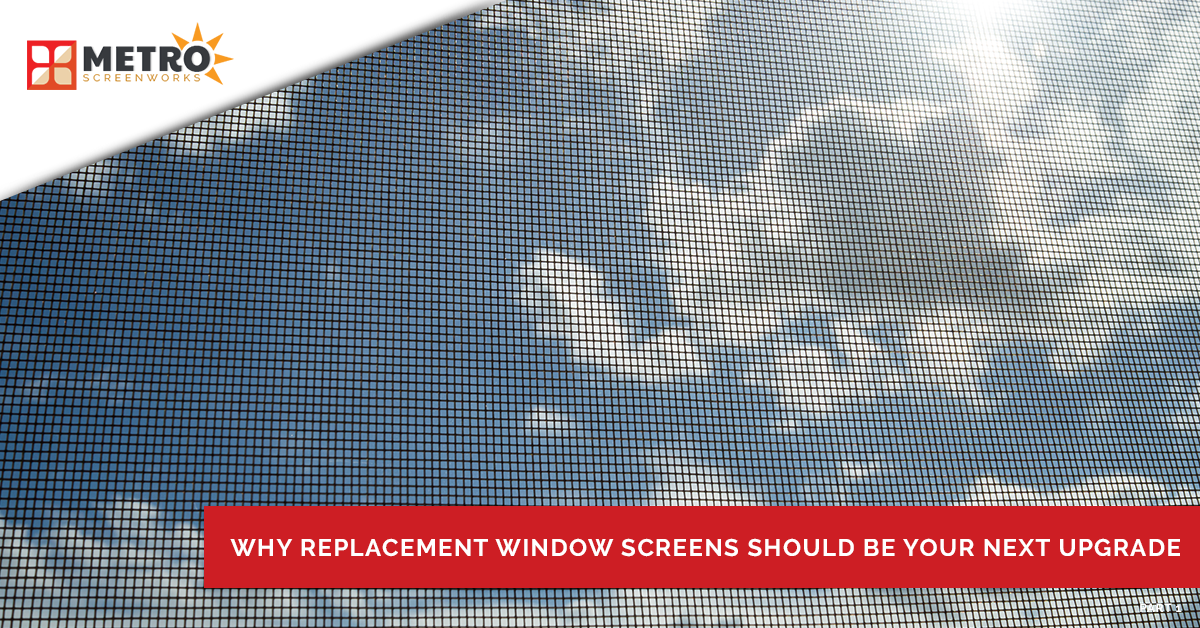 Why Replacement Window Screens Should be Your Next Upgrade
Upgrading your window screens is probably your last thought when it comes to upgrading your home.
Perhaps it has never crossed your mind — which is completely reasonable. It's easy to forget about our screens; if they are doing their job, then you most likely won't think about them. However, upgrading your screens, even if your old screens are still kickin', can be a great way to not only get more out of our screens, but to enjoy the perks that come with specialty replacement window screens. Installing window screens that fit your lifestyle can save you money, give your home more creature comfort, and maybe even improve your home's look. Read on to learn why replacing your window screens might be your next favorite home upgrade.
Specialty screens
The first thing you must know about replacement window screens is that you have options — and not just one or two options, but many options. We aren't talking about having the options of a few other screen colors. We are talking about possibilities in screen material, style, color, and purpose. You can have a burger any way you like it — why not have a screen that fits your home's needs perfectly? You may bristle at the word "specialty" because specialty usually means that they are more expensive and have nice but unnecessary features. Yes, these Metro Screenworks' custom screens may be more expensive and some may have features that you don't need, but the return on the screens that do fit your needs will more than pay for themselves. Specialty screens can offer:
Longevity
Creature comfort
Financial savings
More time to do what you want
Yes, you could just head down to your local home improvement store and purchase a generic window screen, but settle for less. Investing in specialty replacement window screens is investing in window screens that protect your family, your pocketbook, and your home.

Energy savings
One way in which replacement window screens pay for themselves is that they can actually provide energy savings. Having basic screens — even just plain fiberglass screens — provide some energy efficiently. However, if you are looking for significant savings, then investing in solar screen, pet screen, or super screen may be your next best decision. These types of screens provide sun protection that will keep your home cooler and protect your interiors from sun damage. Yes, your pet may have some things to say about minimizing their favorite sun spot, but you may just save monthly on your energy bill, as well as protect and preserve your furniture, curtains, wood floors, decor, and paintings.
These are just two of the several benefits that custom replacement window screens offer. To see all that we have to offer, shop Metro Screenworks online! We are an online screen store that provides custom window screens and screen doors for homeowners, contractors, businesses, and others looking to invest in their home, project, or building with screens that do more than just keep the big bugs out.