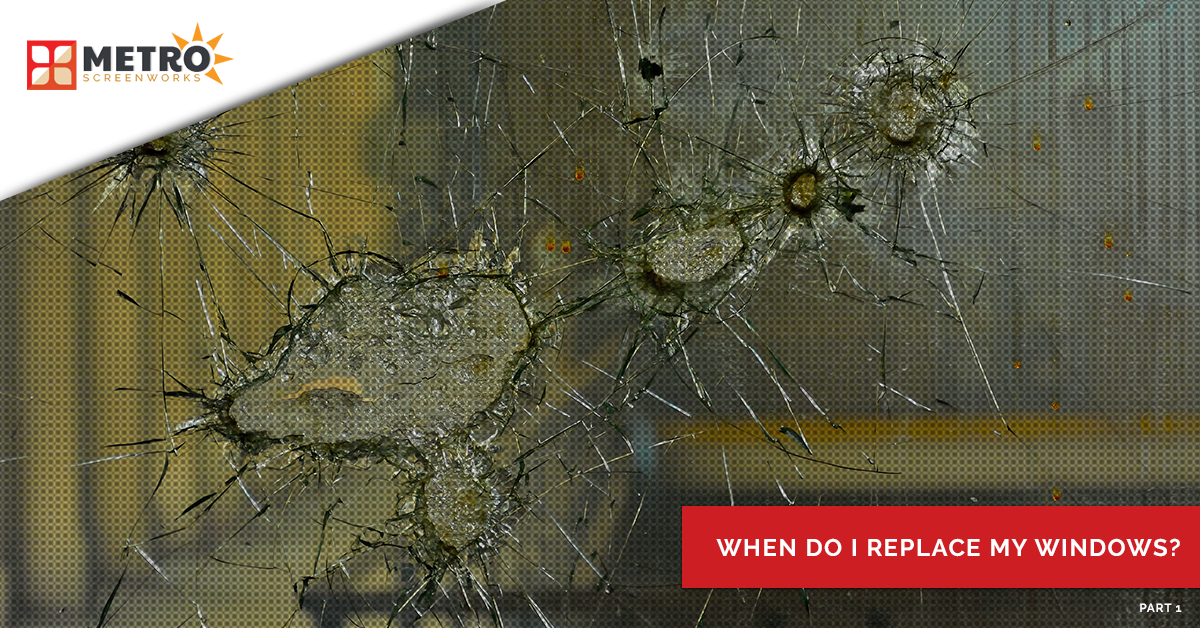 When Do I Replace My Windows?
There are certain home maintenance tasks that are a no brainer as far as when to do them.
During the season of fall, you know that you need to rake the leaves. Winter can entail hours spent shoveling snow. Spring is the time to prepare your garden and landscape for growth, and summer is a time for home improvement projects and the like. However, for non-on-going home maintenance such as replacing your windows, it can be difficult to know when to start budgeting for repairs, especially when money is tight. Below are some telltale signs that your windows need to be replaced.
When they are damaged
When your windows are damaged, warped or broken, it is obviously time to replace them. Why? Windows that aren't working will not seal in the heat or cold of your home, so your home loses energy efficiency. Broken windows will allow in extra moisture that can not only cause water damage, but also mold damage. So, how do you know when your windows are broken?
Do they fog up?
Do you feel a draft near them?
Do they stick or are unwilling to close?
Do they not stay open?
If you can answer "yes" to any of these questions, then it may be time to replace your windows.

Need to reduce energy bill
There is a lot that goes into making your home the most energy efficient it can be and your windows can play a key role. According to Energy.gov, your windows can affect your energy bill up to 10-20 percent! If your energy bill has been steadily increasing, there could be a lot of contributing factors. However, if you have done your homework and found that you have ruled out all other options, then it might be your windows. If you find you need to replace your windows to get the most out of them, you need to invest in those that are designated Energy Star Most Efficient. Replacing the windows in your home with energy efficient ones before you decide to sell could make quite an impression on buyer, and could prove to be a big selling point for your home.
Our windows are easy to take for granted, until they are no longer working like they used to. Read part two of our blog series to learn three more times when you may want to consider replacing your windows. Enjoy reading our blog? Stay tuned for more blog posts about relevant topics about screens, home maintenance, and more.
Need replacement window screens?
Metro Screenworks offers high-quality replacement window screens for all of those replacement window screens that you will install. We offer custom screens made from traditional materials such as fiberglass, aluminum, stainless steel, as well as air filtration screens, solar screen, pet screen, no-see-um screen, super screen, and more. Shop our inventory of replacement window screens online and get screens that you can rely on.