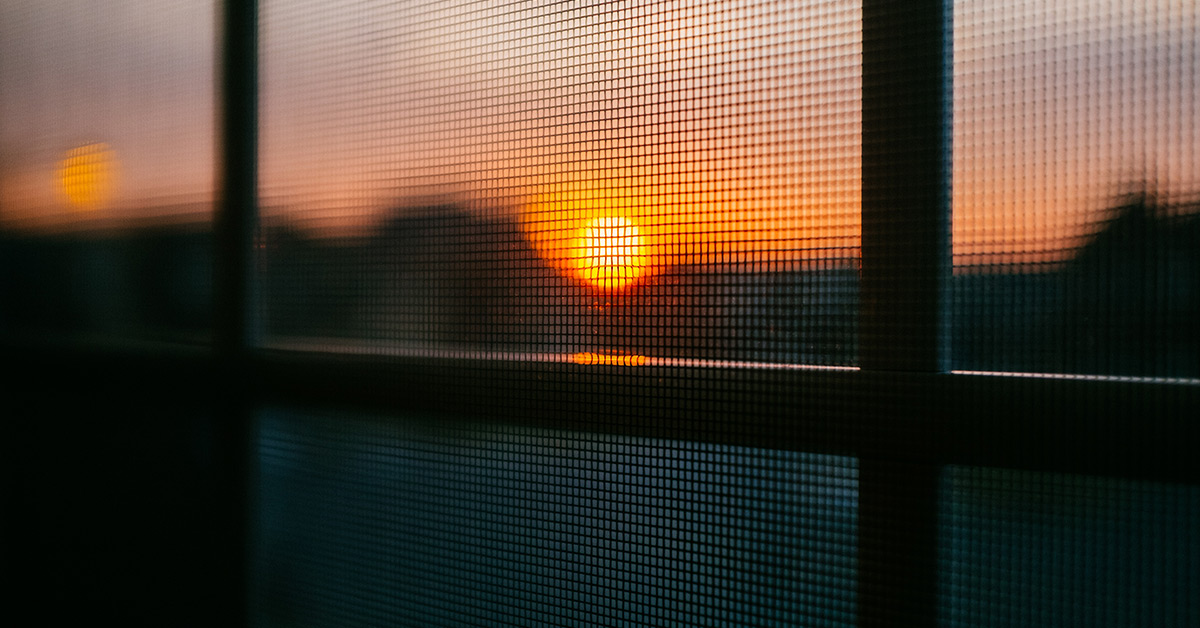 Replacement Window Screens: UV Protection for You and Your House
We have been trained our whole lives that one of the "dangers" of summer is sunburn and damage due to too much exposure to the sun's UV rays. We slather sunscreen, spend time in the shade, and if we overestimate our sun protection's ability, at the end of the day we dab aloe over our sore and red skin, and begin the healing process.
But when winter rolls around, we breath a sigh of relief because we feel like we no longer have to worry about sunburns. But unfortunately, when the sun is in the sky, you have the potential of getting sun damage. A popular misconception is that cloudy weather can protect you from sun damage. This is only partly true: some cloud cover can shield out from sun damage, but usually 80 percent of the sun's UV radiation will still come through the clouds.
So what does all of this have to do with replacement window screens?
Metro Screenworks offers replacement window screens and replacement screens with various degrees of UV protection that can not only protect you and your family, but also your furniture, carpet, and artwork. Our Solar Screens can be custom fit to any window size and can be beneficial all year round: Solar screens will block harmful UV rays all year, help keep your home cooler and your AC bill lower during the summer, and will add some protection to your windows against the chilly winter winds.
We all understand the damage that sun can do to our skin, and the long term effects that prolonged sun exposure and damage can have on our health, but what about our furniture, artwork, and floors? What sun damage is inflicted upon our furniture without our notice?
Types of Sun Damage
Discoloration
The sun's UV rays cause some woods to darken or lighten depending what kind of woods they are and how they have been treated. Solar screens can protect your furniture, but you can also move your furniture around, so that whatever fading occurs (if any, once you get solar screens) it will effect a piece of furniture overall and not just one part.
Fading
The sun's UV rays will not only affect wood, but also fabrics and carpets as well. You can move your furniture around to get even fading, but if you replace your current window screens with Metro Screenwork's solar screen, it will significantly reduce the of fading that occurs and prolong the life of you furniture.
Breakdown
Sun naturally breaks down some materials, and those materials include our furniture, carpet, artwork, and floors. Sun dries out wood causing furniture to, depending on how well it was made, to crack due to poor construction and stress from expanding and shrinking.
Want to protect your home, prolonging its value? Buy replacement window screens with solar protection from Metro Screenworks today! We offer same day shipping and have people standing by for any of your questions. Solar protection is also available for your screen-in porches and more! Metro Screenworks offers rolls of solar screen so you can custom fit any area! Shop our solar screens today!