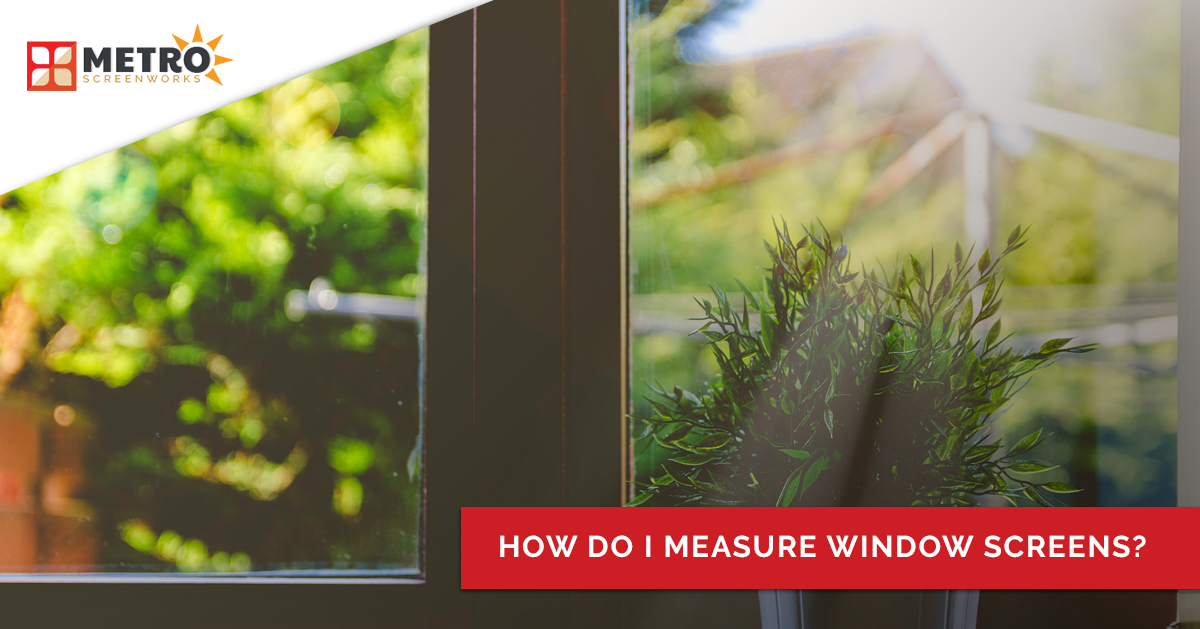 How Do I Measure Window Screens?
Hello and welcome back to the Metro Screenworks blog! If you are familiar with our blog, you know that we talk about all things window screen related. We share tips for installing replacement screens, history about screen related products, DIY home improvement tips, and more. Today, we are going to share some tips from the window screen experts themselves about one of the most asked questions, "How do I measure window screens?"
Unless someone else is installing your window screens, this is the most important question to have answered, because if your screen is too large to fit in your window, you won't be able to use it and if it's too small, it will do little good for you. Measuring for your new window screen is easy, it just takes knowing what to do.
If You Have the Old Window Screen . . .
If you have even just the old frame of the window screen you are replacing, you are in luck! Simply measure the existing frame. Make sure that the frame isn't bent so you can get the most accurate measurements possible. We at Metro Screenworks can help you get the right measurements. However, the final measurements that you submit with your order is ultimately your responsibility!
Step 1: Measure the Short Side
Before you get started, you will need a tape measure and pen and paper. First, measure the shortest side of your window screen. You will want to get the most accurate measurement by measuring to the nearest 1/16 of an inch.
Step 2: Measure the Long Side
Next, measure the the long side of your window screen to the closest 1/16 of an inch.
After you've measured both sides of your window screen, it's time to look at the hardware needed to install your window screen. Getting the right hardware with your window screen is equally as important as getting the right measurements of the screen itself.

Choosing the Right Hardware
Believe it or not, there are several ways that you install a window screen into a window. So it's important that you know what your window requires. Most windows use pull tabs, plunger bolts, and corner springs. However some use a loop latch, acorn pointer, casement clip, or friction hangers. Check out the window screen hardware graph below.
Stay tuned for our upcoming blog post to learn how to measure for a replacement window screen when you don't have the original screen or check out our FAQ page! Be sure to shop Metro Screenworks online screen store.