Dissecting the Purrrfect Catio
Are you familiar with the catio — the latest and possibly greatest home improvement project for your home this spring? Okay, arguing that it is "the greatest" DIY project for your home, might be a little far-fetched, but it is a home improvement that we are sure everyone, including your feline friends, can get behind. To learn more about what a catio is and the four basic types of catios you can read our last blog post, "What is a Catio?"
Today, we are going to share with you what to put in your catio to make it the ultimate outdoor oasis for your kitty. If you are getting ready to build your cat their purrrfect catio, be sure to shop Metro Screenworks for pet screen and super screen.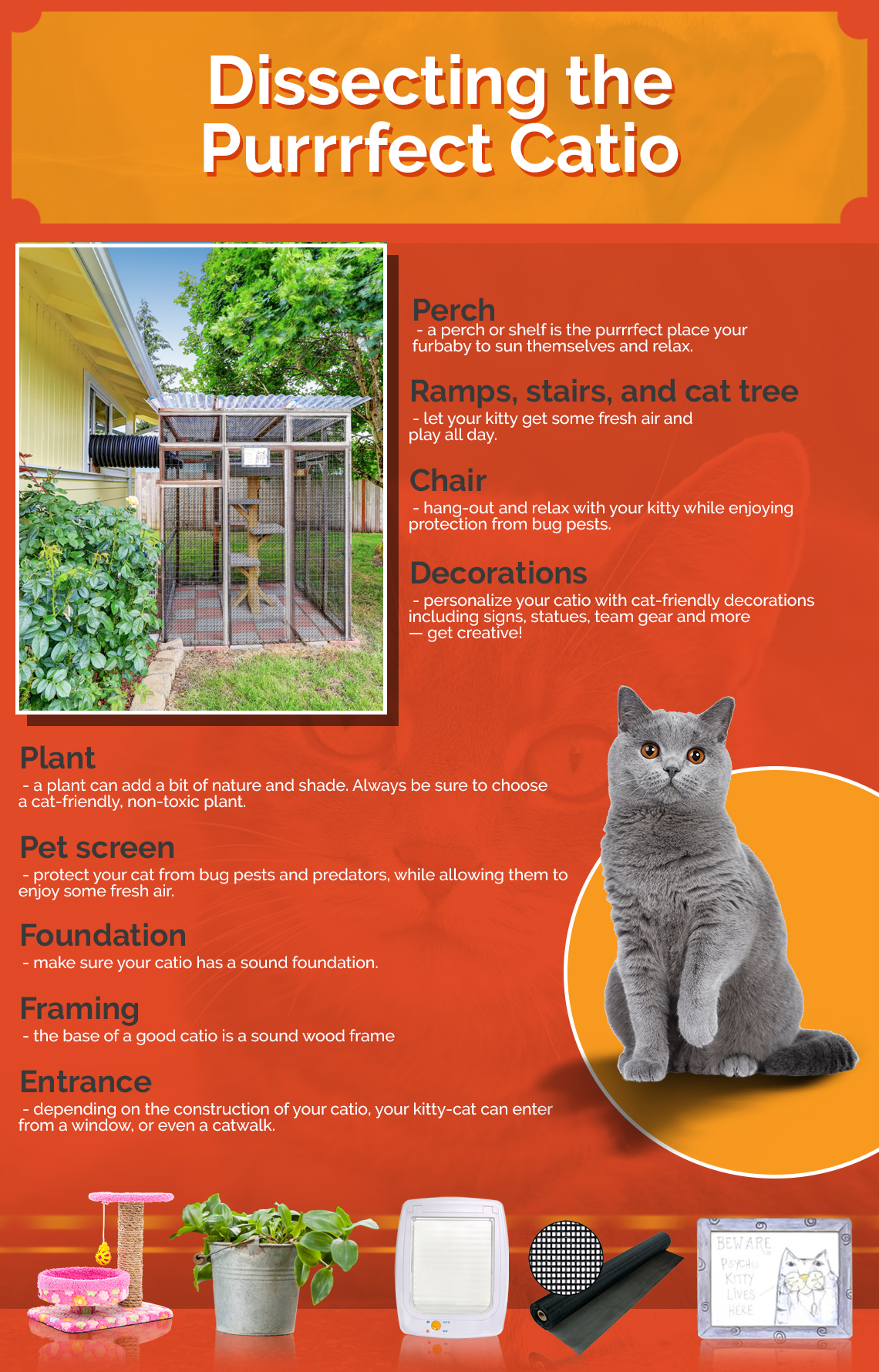 6 Things Your Cat Wants in Their Catio
The type and size of catio you build will determine what you will be able to put in it. A window box catio won't allow much space for many extra items, but a mansion can provide an opportunity to fully furnish and decorate your catio.
Cat-Safe Plants
Cat-safe plants can add a little nature to your catio, as well as some much needed shade. You can place multiple plants in your catio if you built a bigger space for your kitty or you can place a smaller one in a window box catio.
Cat Fountain
You can also include a cat fountain to help your kitty stay hydrated and provide a relaxing ambiance to their outdoor space. Choose from multiple styles and sizes and be sure to have fun with it!
Perches, Ramps, and Cat Trees
A catio provides your kitty a place to play, watch the birds, and relax in the sun. Install multiple shelves, ramps, catwalks, cat trees, and cat hammocks to give your kitty multiple spaces to call their own. As you build your catio, keep in mind the age and needs of your cat: would they appreciate a space to relax, play, or both?

Toys
Including toys in your catio for your active kitty is a must. As you decide to place toys in your catio, be sure to keep in mind the elements that they will be exposed to being outside.
Decorations
Have fun building your catio and decorating it. Choose cat-safe decorations such as wooden signs, hanging plants, statues, and more!
Human Chairs
Want to enjoy your kitty's catio with them? Include furniture for lounging while your kitty plays or relaxes in the sun. Depending on your space you can include a full-sized outdoor lounge chair or even just a cushion on the ground. Your kitty will love getting pet and showing off their play skills.
One of the best things about creating your catio, is that it can be anything that you want it to be! Ultimately, your catio is about making your kitty happy. Learn more about building the ultimate catio on our website and be sure to shop Metro Screenworks for pet screen and super screen — building materials that offer ultimate durability and protection for your furbaby.