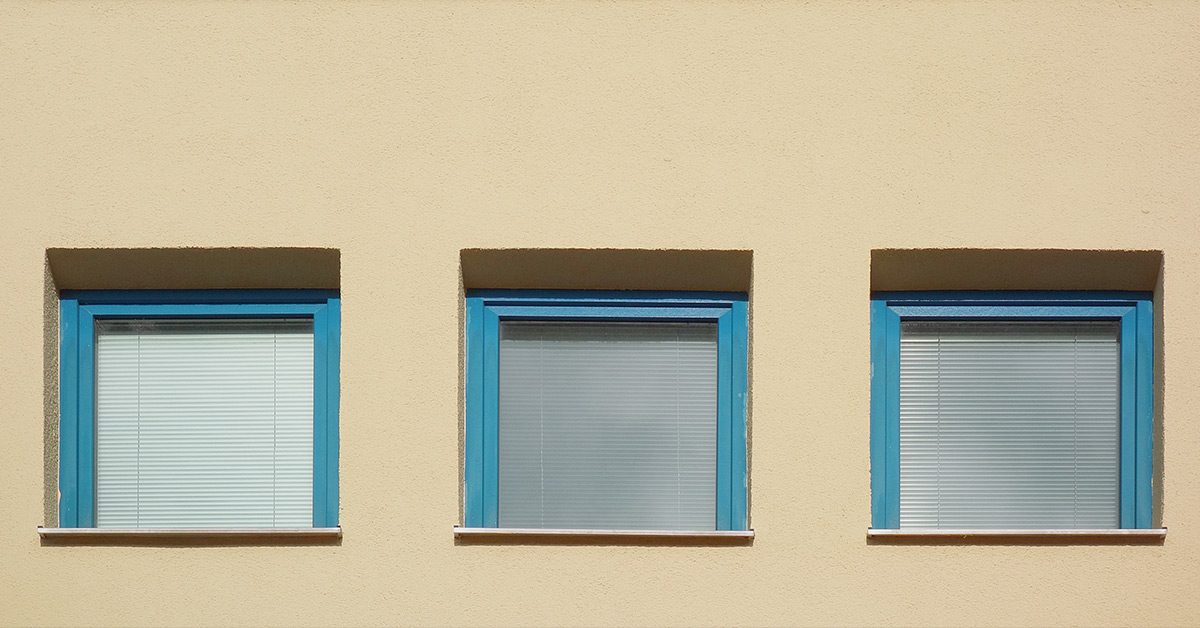 Choosing the Right Screen Mesh
Sometimes, simple questions can have hidden complexities. Trust us, that's not a bad thing. Here's an example. Suppose your beloved cat was using the screen in the window as her personal scratching post, or your kid put his foot through the screen while engaging in a little impromptu indoor soccer. Bottom line, you need a replacement window screen.
Okay, that's easy enough. But what kind of screen do you want? Bear in mind that, while letting fresh air in is the primary reason for a screen, it's not the sole reason. Let's talk a little about some of the features and options of various different screens, and we'll look at why folks are interested in certain aspects of the screens.
Considerations for Selecting Window Screens
Air Flow
Remember how we said that air flow is of primary importance? That brings up a question, which is how much air flow do you want? Standard screens are made from fiberglass or aluminum, and those represent the normal baseline of allowing in air. If you want the most air flow possible, screens made from traditional fiberglass, charcoal or gray fiberglass are the way to go. But if you're looking to limit air flow, solar and insect screens have a mesh that's more tightly woven and restricts air.
Window Screen Aesthetic
We hate to be shallow, but sometimes looks matter, and that's the name of the game when it comes to curb appeal. These days, charcoal fiberglass is very fashionable, but the mesh color is a dark gray. Standard screens tend to be a lighter gray or metallic aluminum color. Looking for something more eye catching? You can also find mesh in different colors as well.
Privacy
21st century America is a place where privacy has become an extremely important subject. You might want to see to it that drivers and pedestrians can't easily look into your home and life from outside, but you also want reasonable ventilation. Charcoal fiberglass is darker and allows for privacy, as do solar screens.
Durability
Durability is an important consideration, especially when it comes to animals. Indoors, your cat might shred the mesh with his claws, or your dog might push on the mesh because she wants the bunny across the street. Outdoors, a nearsighted bird might fly into the screen. Pet screens are designed to put up with abuse from our non-human friends, but remember that solar and insect screens can withstand some punishment too.
Usability / Malleability
Maybe you're one of those people happiest repairing the garbage disposal or reshingling the roof. If you're looking for the easiest material for DIY projects, fiberglass screen mesh is the way to go. That's because the fiberglass is not dissimilar to working with a fabric that's durable, yet flexible. Aluminum, on the other hand, can be tricky if you're not experienced with it, since it can easily crease or bend if you're not careful.
As you can see, there are a number of options when it comes to screens. But we're not done just yet! Join us tomorrow and we'll go over a few more choices available when you're picking out your screen mesh.