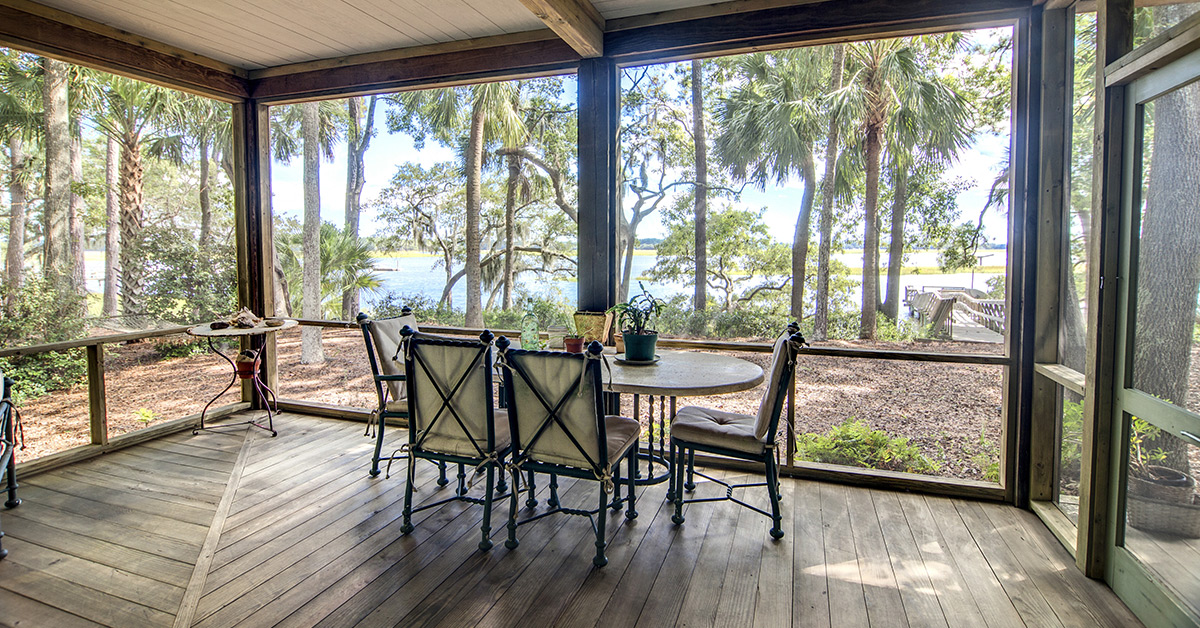 A Screened-In Porch for You
Wanting to change up your patio area? Maybe a screened-in porch is what you need! Not only do you have a variety of options for your screened-in porch, but you also, thanks to Metro Screenworks, have screen systems that will make your screened-in porch truly your own. But what can you use a screened-in porch for? If you haven't ever had a screened-in porch, having one is completely new territory. You not only have a lot of great design options, but a screened-in porch has a great many uses! Here are some great options for you:
Reading Room
Wanting a place for just your reading? Your own reading nook? Then a screened-in porch might be just the thing you need to add to your home! A screened-in porch is a great way to still get some fresh air, and some vitamin D, and with Metro Screenworks, you can also have a great view with their invisible screen while you read without the hassle of bugs and having to set up your reading nook every time you want to use the area. When setting up your screened-in porch as a reading nook, be sure to find a cozy chair with an easily accessible side table to set a beverage or snack to enjoy. Maybe even pick a book-inspired decor theme: under-the sea, Shakespeare, or Edgar Allan Poe!
Dining Area
A screened-in porch can be a great alternative dining area, and really, it could be even better than a dinner spent out on the patio, because you don't have to worry about the nuisance of six and eight-legged creatures and other curious critters getting into your food. Does this sound like a great idea, but you're not sure about those evenings when the sun might shine right in your guest's eyes? Do not fear! Metro Screenworks has easy-to-use shades for your indoor and outdoor needs.
A screened-in dining area could be a great way to meet the neighbors: Invite them or family over for a nice meal and to check out your new addition to your home! You could pick a simple color scheme, like warm colors of reds, turquoise, and yellow, or go for something a little more non-traditional: Theme your dinning area around your favorite famous meal, or your favorite meal you had on your world travels.
Craft and Hobby Room
Your screened-in porch could be a great place to dedicate to your hobbies. Not only would you have a place just for your hobby (no more cleaning up and having to spend a lot of time setting up), but you could enjoy your hobby in the outdoors. It could be your ultimate happy place, because it can be completely yours: decorated exactly how you want it and filled with your favorite things! You could decorate your room with your hobby as a theme!
Sun Room
Your screened-in porch could also simply be a sun room decorated with relaxation in mind. With our busy schedules these days, we spend less and less time outdoors, and this is simply not healthy. Use your sunroom as a place to relax on the weekends or a place to finish up your work from the week in a comfortable, sun-and-fresh-air-filled area, where you still get to enjoy your outdoor views. Decorate with a peaceful atmosphere in mind: pick colors like greens and other colors that elicit feelings of peace and tranquility.
A Screened-in Porch Sound Like Something that You Would Like?
Metro Screenworks can help your dream screened-in porch a reality! We have custom screened-in systems and shades that can make your dream room a reality! Have questions? Contact us!