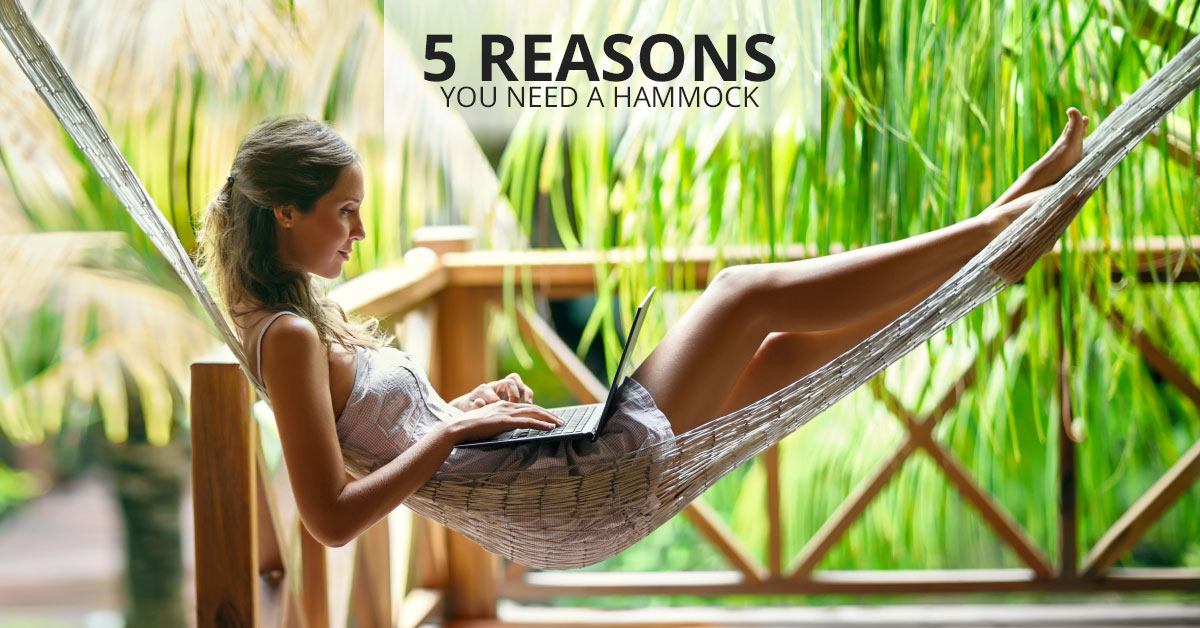 5 Reasons You Need a Hammock
Do you have a screened-in porch or are you thinking of purchasing custom screens for a screened-in porch, but unsure how or what to use your screened-in porch for? What you use your screened-in porch for will differ from person to person, dependent on their lifestyle. In previous posts, we've suggested you make your screened-in porch a place for enjoying your hobby, a book reading nook, or a relaxing oasis to escape. Another way to enjoy your screened-in porch area is by installing a hammock. Here are more reasons to install a hammock in your screened-in porch:
Smart Use of Space
A hammock is a great use of space, because you don't have to commit your screened-in porch to one use. You can install hooks, and can put up or take down your hammock whenever you choose. Because of its versatility, a hammock is a great addition to your screened-in porch. Maybe install several sets of hooks so that you and friends can relax together!
Nap and Relax
In our fast paced lives, we often neglect rest, other than the allotted hours that we spend in our beds at night. A hammock can be a great needed "excuse" to spend time relaxing, taking time to slow our lives down, breath, and get some much needed down time. If you buy a hammock, you have to use it, right? Also, you don't have to choose between relaxing outside and taking a nap: Relax in the fresh air of your screened-in porch, avoiding the pests, and get some much needed rest.
Meditate
A hammock can be a great place to meditate, as well as a great place to think. A hammock, though not the traditional cushion for meditation, gives the user a perfect zen place to relax the body and still the mind: Enjoy protection from pests and distractions in your screened-in porch, completely relax into the cradling and support of the hammock and be still.
Read a Book
A hammock, depending on it's design can be a great place to read a book or journal. Though reading isn't important to all, for those that have stacks of unread books piling up, a hammock can be, as stated above, "a great excuse" for taking time out of our busy schedules to do the things that are important to us. And what better place to enjoy a book, but in a screened-in porch where you can enjoy fresh air and sunshine?
Spend Time with Others
A hammock can be a great way to spend time with your friends and family. Kids love hammocks. Spend some quality time with your kids reading or just having fun while relaxing in a hammock. Hammocks can be great way to get some much needed time alone with your special someone. Not only can it be a great place to cuddle, but you also get to spend time together outside in the sun, getting some much needed fresh air and vitamin D.
Hammocks and Metro ScreenWorks
Hammocks are a unique way to relax and spend time with others, as well as get the most out of your screened-in porch. Are you in a cold snowy place dreaming of screened-in porch and sunny days? Start designing your screened-in porch today!
Metro Screenworks stocks custom screen materials so that you can build the screened-in porch of your dreams. They sell pre-constructed custom screen panels as well as bulk rolls of all types of custom screen. Shop their full selection of high-quality custom screen products today!