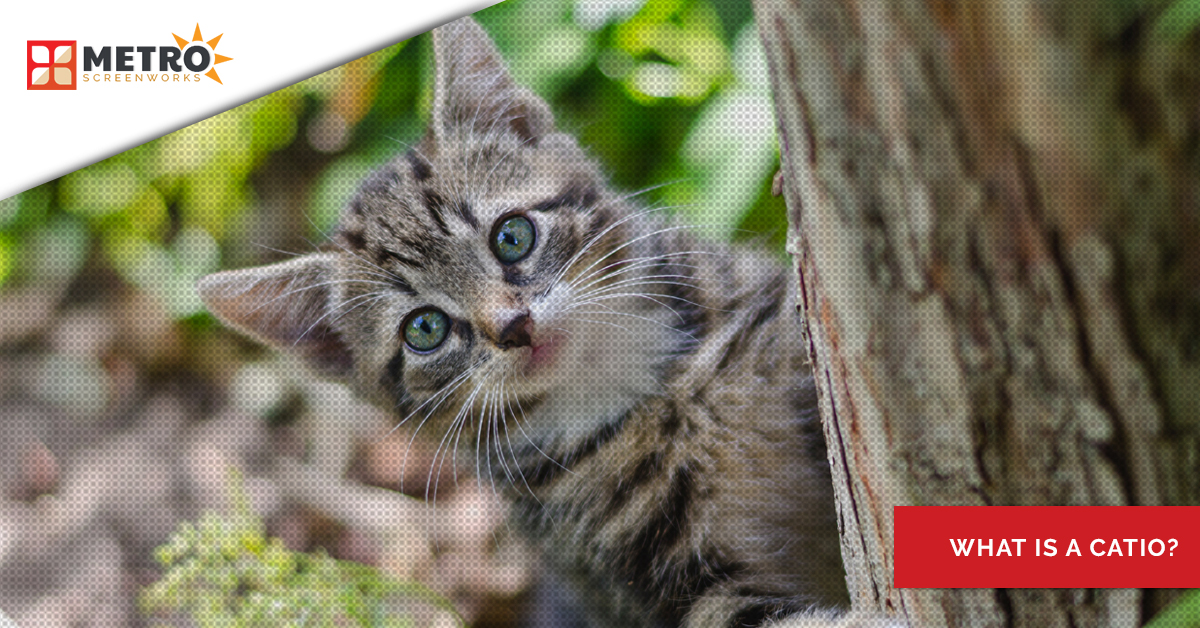 What is a Catio?
One of the latest home improvement projects appearing on the internet and Pinterest boards is the catio. What is a catio? Glad you asked! Keep reading Metro Screenworks' latest blog post.
Be sure to shop Metro Screenworks.com for all the materials you will need to build a catio that your cat will love.
4 Basic Types of Catios
Like our kitties, catios come in all shapes and sizes. However, there are four basic designs that you will see circulating the internet. Check out these designs and start designing your cat's favorite outdoor oasis, today!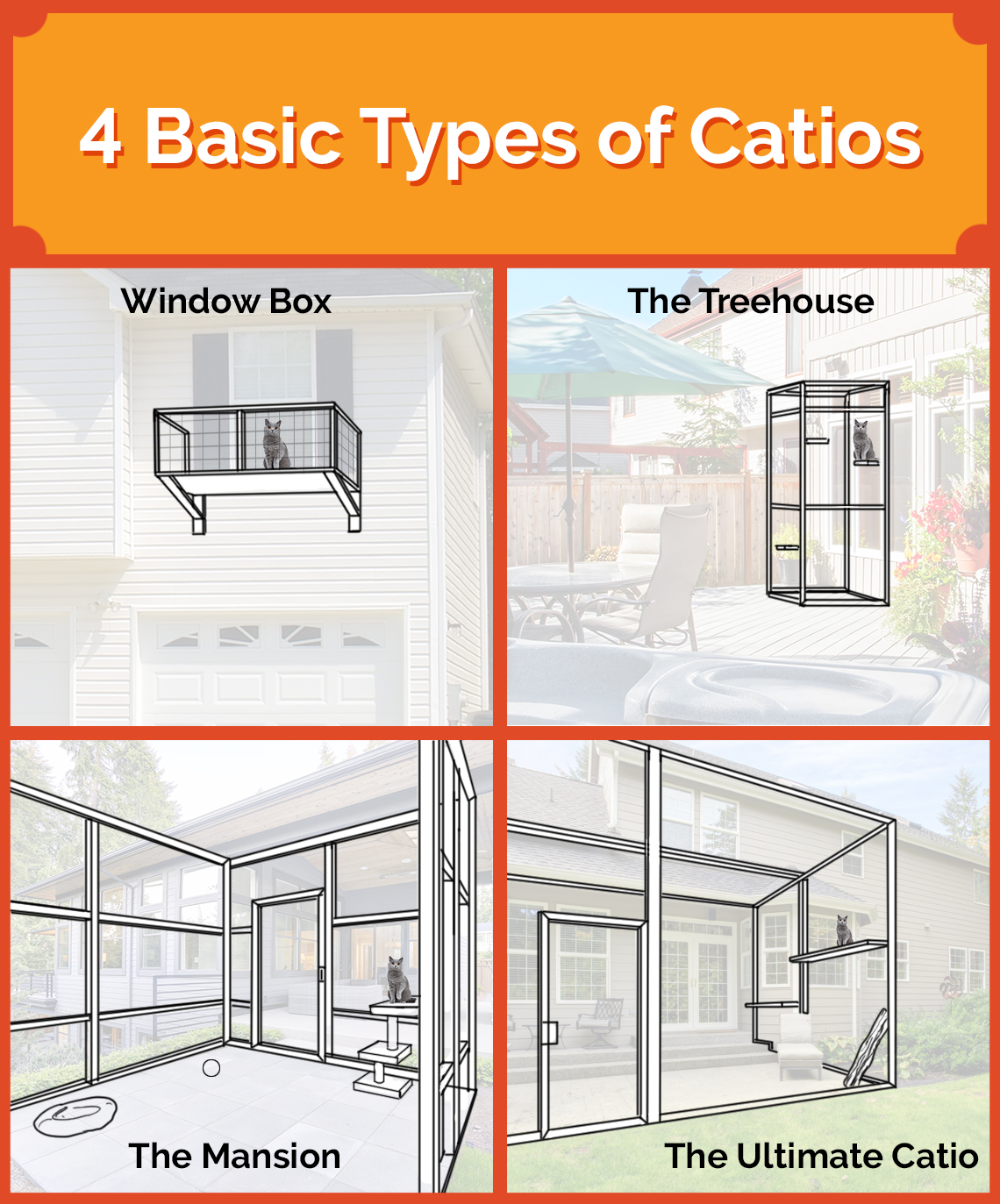 The Window Box
Does your kitty have a favorite window to peer out or to sun themselves. If so, this might be the purrrfect place to build your cat their small catio. A window box catio is a great design for:
Older, less active cats
Lower budgets
Limited space
The window box gives your kitty their own protected space to enjoy some sun and fresh air.
The Treehouse
The next step up from the window box catio is the tree house. A treehouse can be about the same width as a window box catio, but it will taller and go all the way down to the ground. The tree house gives your kitty a place to sun themselves as well as a place to play. A treehouse can have multiple shelves and other play things. You would consider a tree house for:
Active house cats
Low to mid-range budgets
Limited space
The treehouse is the purrrfect outdoor getaway for your kitty to play outside in a protected space.

The Mansion
The mansion catio is for the cat parent who wants to spoil their kitty rotten. A mansion is essentially a mini-screened in porch made just for your kitty. A mansion can include multiple shelves, perches, a cat tree, and other play things. A mansion allows for active cats to truly get their fill of play and for multiple cats to play at the same time. Reasons to build a catio mansion:
Mid-range to high budget
You have multiple, active cats
No space constraints
If your cat is a diva, they definitely want a mansion.
The Ultimate Catio
A mansion will spoil your kitty. However, the ultimate catio is a way to give your cat the optimal luxurious experience and even treat yourself, too. The ultimate catio is a screened in area with ample space for kitties to play all day as well as a chair or two for you to hangout with your cat while they play. You should treat your cat to the ultimate catio for:
Mid-range to high budget
You have active cats
Spending time with your kitty outside
Larger spaces for a screened in porch.
The ultimate catio may seem like an investment. However, the benefits of being outside and spending time with your cat are priceless.
No matter what type of catio you choose for your cat, be sure to shop Metro Screenworks for all your catio building needs — particularly for high-quality pet-proof screen, pet screen! We also offer super screen, a wonderful alternative to pet screen. Shop online and get same-day shipping.