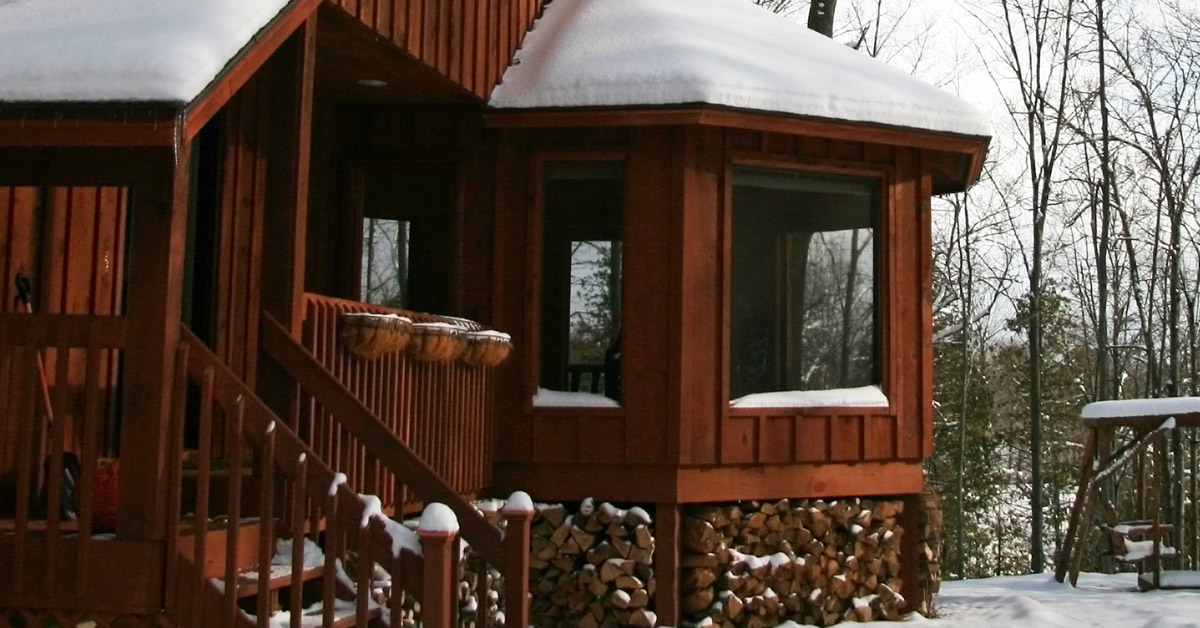 One of the conundrums that many of us find ourselves in is where to set the thermostat during the winter. If you are living with more than one person, and usually if that person is of another gender, there are usually disagreements about how warm the house should be. And the conundrum isn't just for everyone's comfort, but it's also "how do we avoid that nasty large energy bill." No matter where you live, here are more tips to keep your home warm during this winter:
Block the Wind with Screens
In our last blog we talked about the importance of UV protection, and how during the winter we still have the need to protect yourselves and our furniture. We also mentioned that installing custom screens and particularly solar screens can help you stay warm because custom screens not only protect you from excessive UV protection, but also keep some of the wind away from the surface of your window, which helps keep your home warmer. So contrary to usual modes of thinking, buying custom screens for your windows before the thick of winter may be just what you need to keep your home a little warmer this winter.
Check for Weak Spots
One of the best ways to protect yourself from getting the chills, and a higher heating bill, is to check for your homes weak spots that let cold air in. First, check the the condition of your insulation. If you have an older home, it may be time to check the quality of your insulation. Also look for cracks or open seams in your home. One of the easiest ways to know if you if you have open seams or cracks that need filling is to listen when the wind is blowing outside; if you hear whistling or "howling" you may have leaks in your home. Use caulk and other fillers to fill in those gaps.
Protect Your Heat
One of the worst things you can do for yourself is to let the heat you have escape. Close doors to the outside and areas that aren't heated, like garages, quickly to keep your heat from escaping. Also, keep window shades and curtains closed to add an extra barrier against the cold outside. If you open your shades, open them when the sun is out to let the sun's heat in; promptly close them, when the sun disappears, or keep your windows open for a short time, a few hours, and close them. Also, if you must run the bathroom fan, only run it for as long as you have to, to keep all the warmth of your home from escaping out your fan vent.
Buy Shades
Speaking of shades and curtains, if you want to get the most insulating power from your windows, you may want to consider buying shades for your windows. Though lightweight curtains can have great aesthetic appeal, they do very little for you as far as keeping the heat in your home. Have the best of both worlds, and install a shade behind your curtain! Metro Screenworks sells high-quality shades of various colors and widths to fit your windows that can not only help you keep more of your heat in this winter, but will help to keep the heat out during the summer.
We also suggest you installing your shades on the outside of your home for added insulation: The shades will add an extra layer of insulation to fight against drafts before they even reach your windows. Our shades come with tie-downs to keep them in place all year!
Employ Life Hacks
Once you've installed your custom screens, checked the house for weak spots, and bought shades to shield you against the cold, you can employ these helpful life hacks:
Cook More - Want to stay warmer and also love to cook? Good news! These two things aren't mutually exclusive! As many of us know from uncomfortable days in the sweltering heat of summer, if you use our oven, your home will naturally heat up. So bake some holiday eats and treats and enjoy a cozy kitchen!
Add a Rug - Hate getting out of bed, because of a cold floor? Accessorize any room with a rug. The rug will naturally act as an insulator between your feet and the cold floor and you can add an extra pop of color or texture to any room!
Change the Sheets - Often we add another layer of blankets to the bed for winter, but what about changing out the sheets? Change out your cotton sheets for flannel ones that will not only be soft, but so much warmer! If you had trouble getting out of bed before, be prepared!
Use Other Heat Sources - Still struggling to stay warm? Heat up a hot water bottle or a bag or dried beans and put them on your body where you need them most. You can also add essential oils such as lavender to your bag of dried beans for a calming effect, and lay the bag on those muscles sore from shoveling for ultimate effect!
Take a Warm Bath - Take a moment for yourself and enjoy a nice warm bath and heat up cold bones! Add a colorful bath bomb or relaxing essential oils to your water, light some candles and spend some time relaxing. Close your eyes or grab a favorite book and enjoy a few moments alone in a quiet warm place.
Cuddle - Grab your loved one or furry friend, and snuggle up close! Use this time together to take a break from the business of the season to talk and spend time together, or watch a movie, or listen to that album that has sentimental value to your both.
Have a Dance Party - Still cold or don't have a loved one to snuggle? Have a dance party! Put on your favorite holiday mix or those classic songs that get you moving, and dance the night away. If you aren't the dancing type or aren't in the mood, relax with some yoga or even just squeeze in a workout to burn off all those calories from holiday treats and warm those cold fingers and toes!
Enjoy a Cozy Drink - Snuggle up under a cozy blanket, with a book or movie, and enjoy a warm day in or end the night with a hot cup of cocoa, tea, coffee! Dress up your hot drink of choice with a little bit of whipped cream, cinnamon, or peppermint, or add a little adult flair with a little Irish cream, or whiskey!
We at Metro Screenworks want to help you have a comfortable and cozy holiday this winter! Be sure to shop our custom screens and shades, and have a happy holiday!